5/9/2022
Checking In With Our Village Recovery Grant Winners: Installment Three
In this installment we checked in with winner Nimble Fitness!
Last year we launched the Village Recovery Grant Program as a way to help local businesses recover from the COVID-19 pandemic after 1 in 4 storefronts were left vacant across the neighborhood. Through the Village Recovery Grant Program, ten businesses were chosen to receive $10,000 in funding to either open operations in the Village, or pivot their current operations. Keep reading to learn more about some of our grant winners and what they've been up to in the past few months.
For our check-in with Nimble Fitness we interviewed co-owner Daniel Lucas. Nimble Fitness is a gym that sets you up to live your best life. Unlike other gyms, trainers work closely with you to develop a health and wellness plan that's specific to your lifestyle. Here's what Daniel Lucas had to say about his East Village establishment!

Q: What led you to owning your own gym?

A: I can't speak for my two business partners but I wanted to be an entrepreneur from a young age. After working in a big box gym it was crystal clear that I wanted to offer a higher level of service and a more holistic approach to fitness. 

Q: What makes Nimble Fitness special? 

A: We believe that it's our team! Our Front Desk, Personal Trainers, and Management Team that makes our business special. From there it's our holistic approach and consistent desire to deliver excellent service.

Q: What has the experience been like running a gym during a pandemic? 

A: Running Nimble Fitness during the pandemic made us really live up to our name! We had to make decisions that allowed us to stay nimble and quickly pivoted to virtual training, closed one studio and focused deeply on the client experience.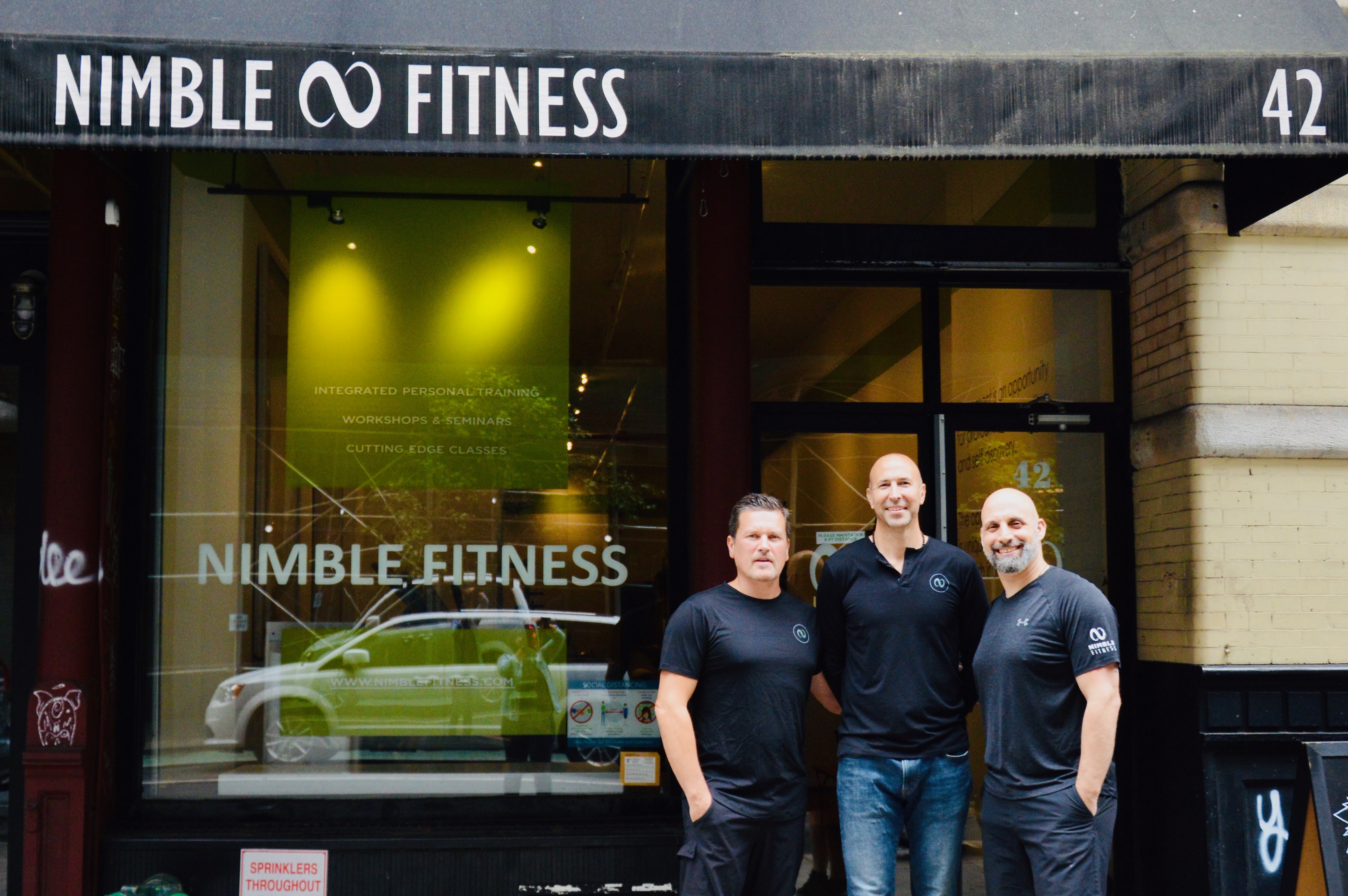 Q: How has the Village Recovery Grant helped your business? 

A: The grant helped us by giving us a bit of room to breathe. It assisted with fine tuning systems and our studio to elevate client experience.

Q: What has been your favorite thing about building Nimble Fitness?

A: I believe it's having the opportunity to be the most valuable hour in our client's day. We appreciate that our clients are sharing  their precious time with us . That and being able to help  coach clients and to witness to them investing in themselves. 

Q: What's next for Nimble Fitness? 

A: The immediate future is always dedicated to learning to become better business owners and leaders. We are currently extremely focused on studying, trainer education and developing our team. Next up is developing new streams of revenue that complement our business ranging from education modules, digital products and company wellness programs.

Q: What is your favorite workout? 

A: The one I just got done! Honestly, I love cross training and at the moment I am focused on strength training. Lifting heavy things from body weight to kettlebells is currently my favorite.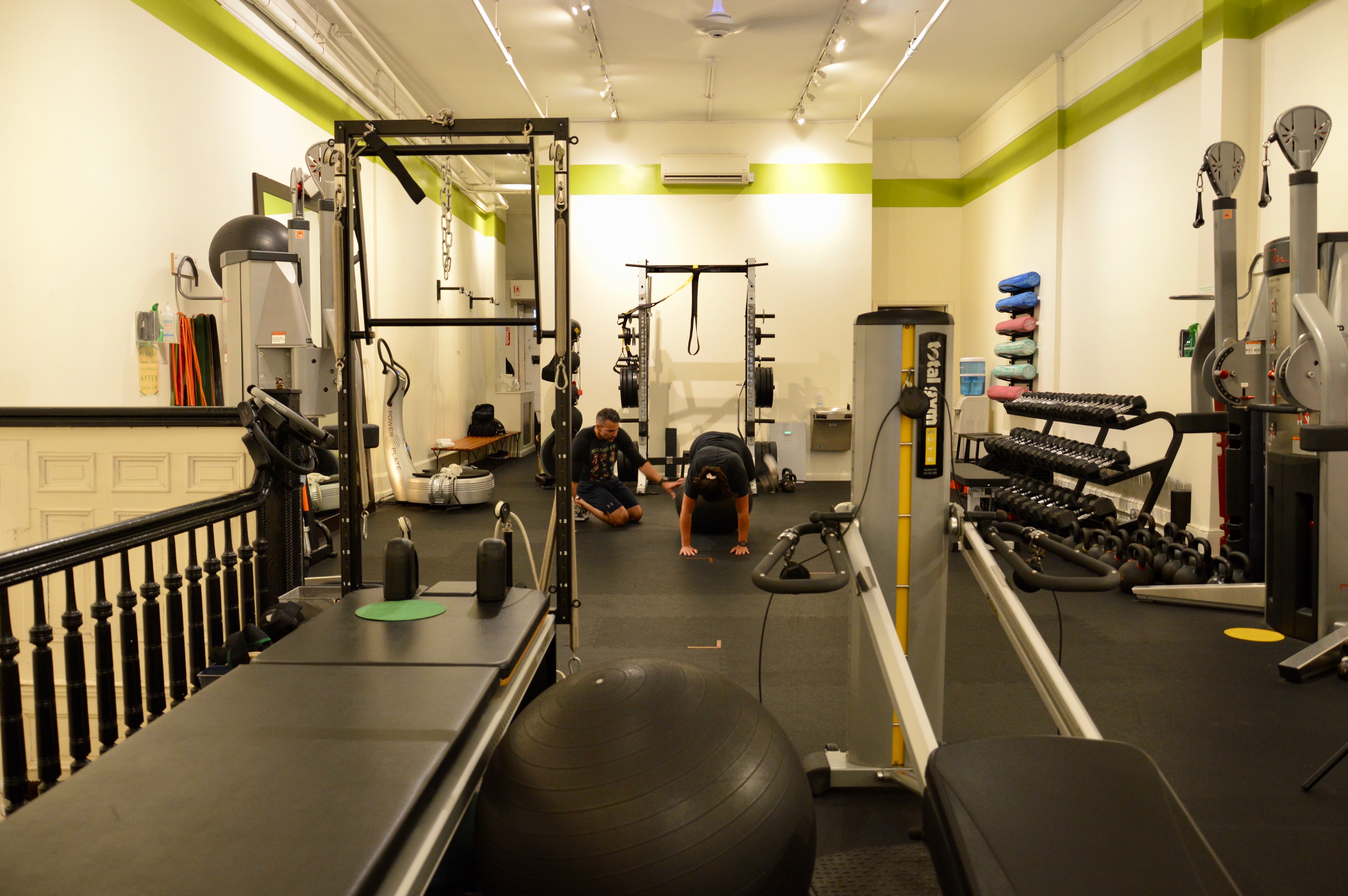 Want to learn more about our grant winners? You can check out our other profiles by clicking on the links below.