2/28/2022
Checking In With Our Village Recovery Grant Winners
Check in with Village Recovery Grant winners Salon V and Huertas.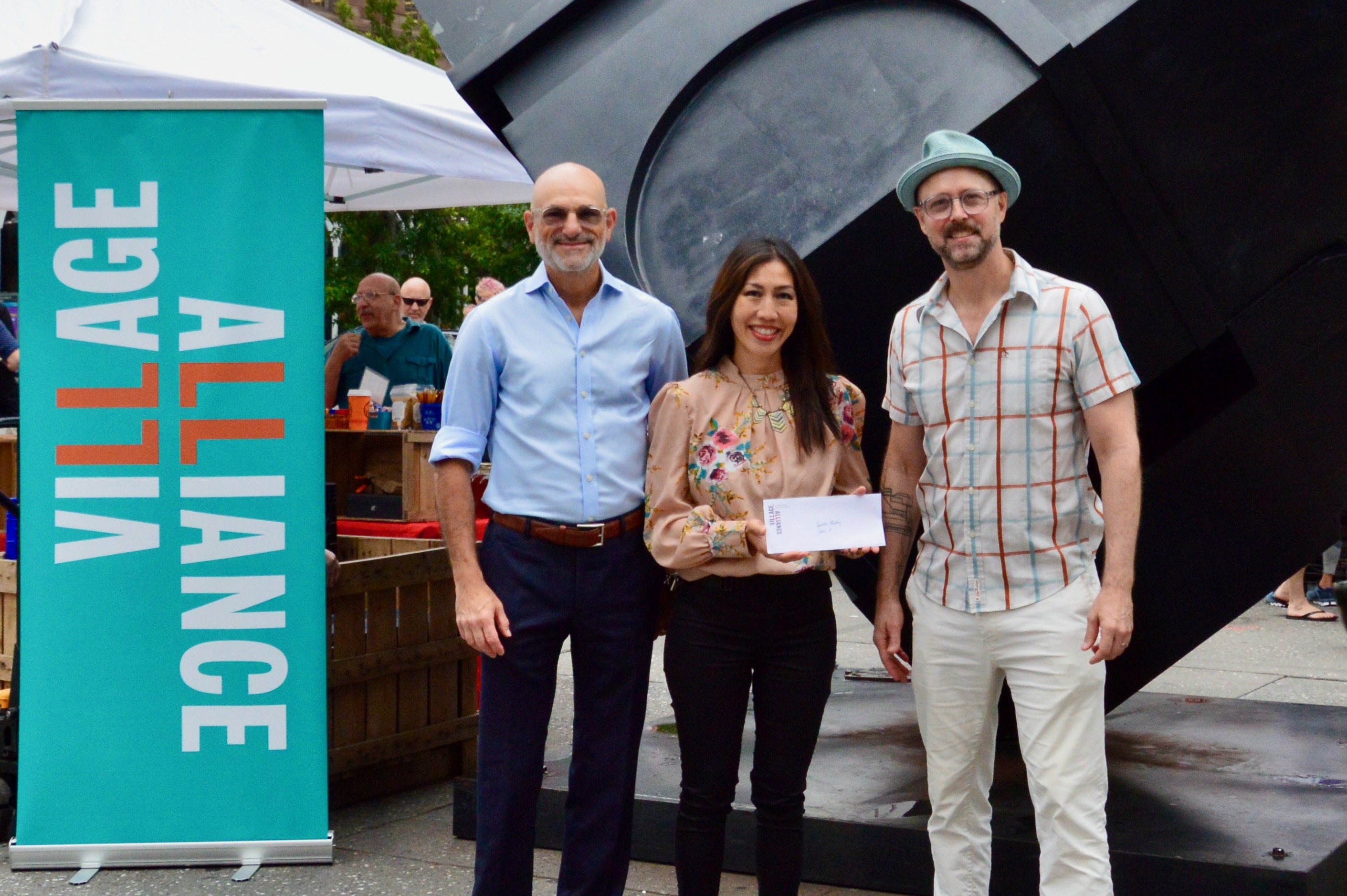 Last year we launched the Village Recovery Grant Program as a way to help local businesses recover from the COVID-19 pandemic after 1 in 4 storefronts were left vacant across the neighborhood. Through the Village Recovery Grant Program, ten businesses were chosen to receive $10,000 in funding to either open operations in the Village, or pivot their current operations. Keep reading to learn more about some of our grant winners and what they've been up to in the past few months
Last November we were overjoyed to present Huertas with a grant to help support this local restaurant. Owner and chef Jonah Miller describes Huertas as "a Spanish restaurant in New York, not just a New York restaurant serving Spanish food." From the space's vermouth on tap to the Basque-influenced fare, Huertas replicates the experience of pinto bar from Spain right here in the East Village.

Jonah says that he was drawn to cooking while growing up in NYC through helping his dad in the kitchen and watching hours of cooking shows. While studying at NYU he took a break from his classes and part time jobs working in restaurants around the city to study abroad in Madrid where he had up close experience with Spanish cuisine. According to him, this experience directly inspired Huertas as within a few years after college the restaurant was born. Upon returning to New York Jonah just knew that he had to bring this food to Manhattan.
Since the pandemic Huertas has undergone changes while also retaining some key elements. Despite the economic distress of COVID-19 Huertas has been dedicated to providing for their employees, consistently offering health insurance and ensuring a safe and enjoyable workplace. During our talk with Jonah he explained this decision by saying, "If the world is coming to an end, let's go out with our best foot forward". Huertas sets an admirable example for NYC as a whole with this decision.

As the world changed so did Huertas and the rest of the restaurant industry in New York City. According to Jonah, one of the positive things to come out of the pandemic is the growth of camaraderie among restaurants. Despite the fierce competition, there became a desire to share the best practices for success. From this camaraderie Jonah learned about Table 22, and became the second restaurant in the city to launch a Table 22 subscription service back in August 2021. You can now sign up to receive monthly packages with at home recipes and meals to enjoy from the comfort of your apartment.

Huertas is the place to be for any type of event, whether it's just grabbing drinks with co-workers or going out on a date night. And for bigger groups Huertas currently offers private dining reservations so that you can have the restaurant to yourself for the night. We are so happy to have Huertas in our neighborhood, and we hope you are too.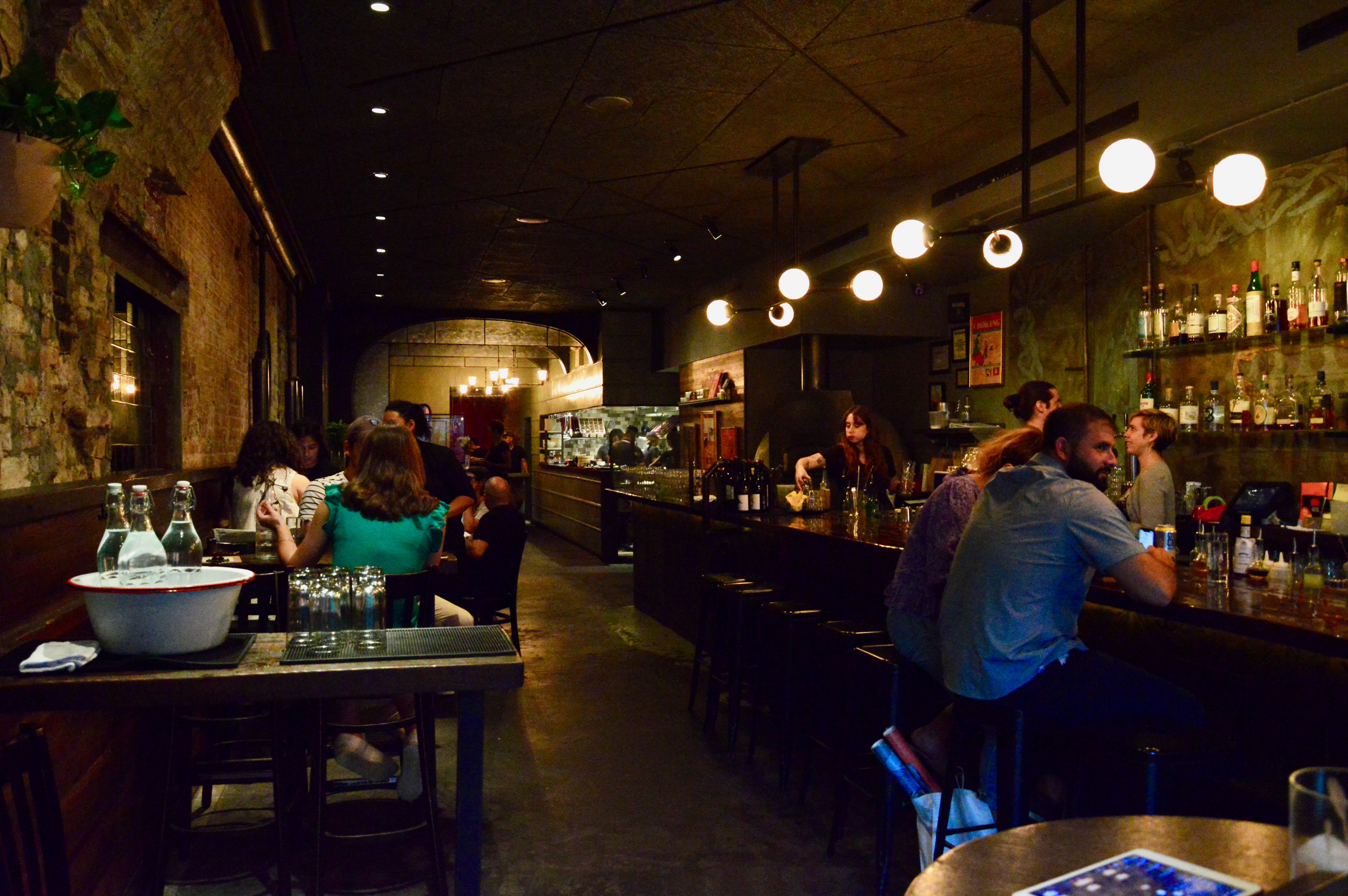 Salon V is a Greenwich Village fixture, originally opening in the East Village before moving to 8th street in 2014 right next to the Village Alliance offices. In 2004, Vernelle Murphy and her husband Alan Murphy founded this village salon. When we checked in with Vernelle we asked what pushed her to open her own place almost 20 years ago. She said that growing up she loved styling hair, and would often cut her friend's and family's hair. With natural talent along with a constant dream about how she would design and run a salon, Vernelle put her mind to it and began laying the foundation for Salon V. Her boyfriend (and now husband) Alan recognized her passion and potential and the two of them became co-owners for the next decade, before adding Meg Digiovanni to the team in 2014.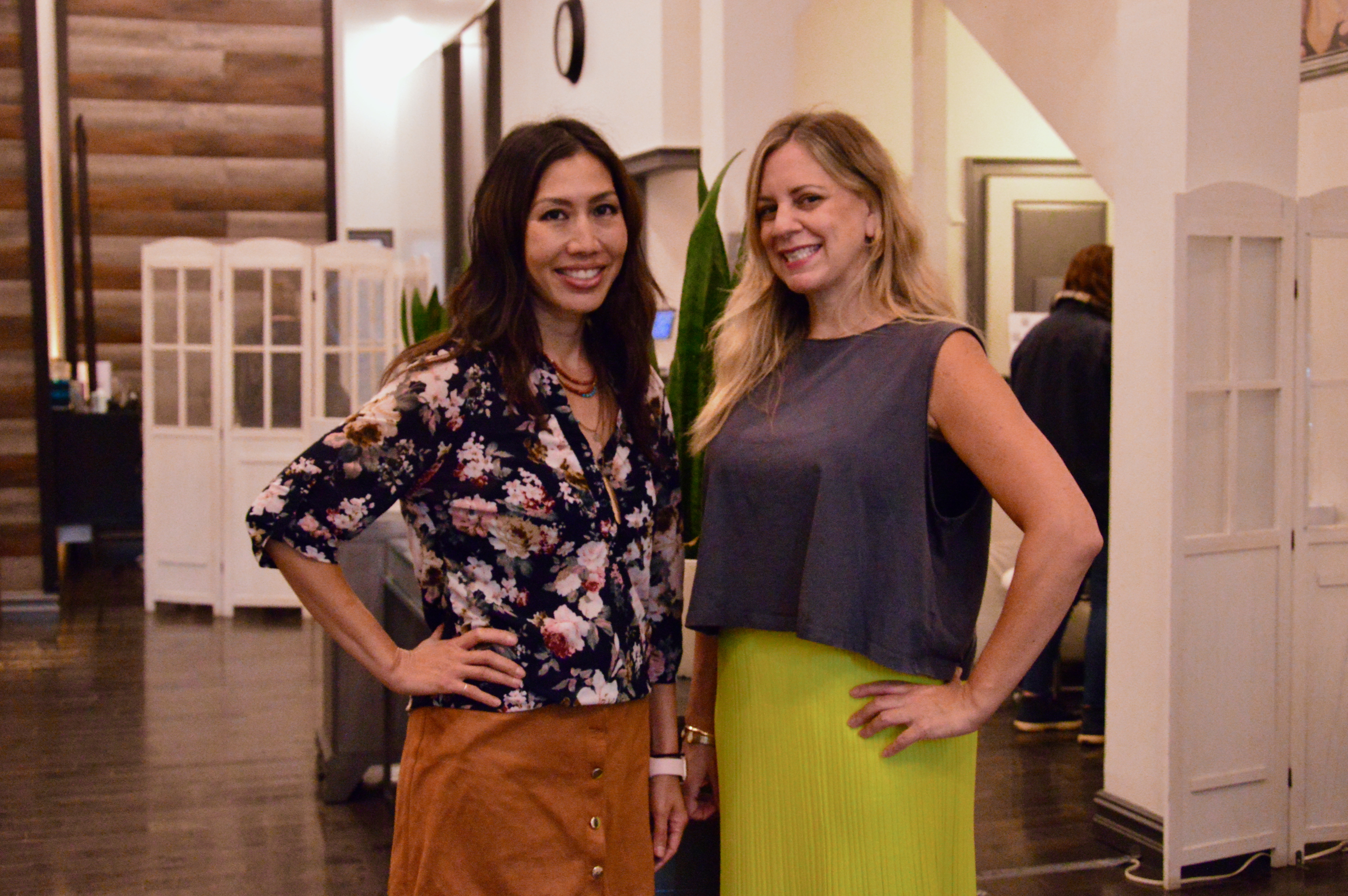 Since the beginning, Vernelle's favorite thing about building Salon V has been the people. When building her new business she paid close to attention to the people that would be a part of Salon V, from the vendors & distributors to the clients, and even the Greenwich Village community. When asked about this Vernelle said that Salon V "would be nothing without the people". Unfortunately, the pandemic made it hard for the community take part in Salon V's offerings. While everyone wanted to be supportive, Vernelle says that there was still a high degree of caution that caused uncertainty for the business throughout the COVID-19 crisis. However, the Village Recovery Grant Program and loyal clients have ensured that Salon V is here to stay.

According to Vernelle something good that has come out of the pandemic is women embracing their natural hair. More time at home prompted lower maintenance hairstyles and authentic looks that the stylists at Salon V take joy in doing for their clients. With this, Vernelle has noticed that more women at the salon have started to grow out their silver and gray gorgeous hair. Vernelle was happy to make this observation, as she feels that men have been able to get away with gray hair for ages and is happy to see women be empowered to embrace their natural color and not feel ashamed.

Salon V prides itself on being a genuinely warm place to come and refresh your look. Free from drama and pretentiousness, all your stylist wants is for you to truly love your hair. The next time you want to try out a new look, book an appointment with the talented staff at Salon V. And don't forget to use your Village Access card for 20% off your first visit, or your Student ID for 10% off. See how incredible your hair can turn out to be by checking out their Instagram, and book your appointment today.