10/27/2021
The Best Brunch Spots in the Village
Greenwich Village is the ultimate weekend brunch destination with friends.
End your week on a positive note by going out to brunch with your friends! Greenwich Village is home to many chic and delicious brunch stops that are sure to make your entire group happy. Spend your Sunday eating eggs and sipping mimosas in the Village with our curated list of restaurants and cafes.  
Olio e Piu is the perfect place to visit for an upscale brunch! Sit back and enjoy salmon benedict, charcuterie and more, all while being framed by a gorgeous background of flowers.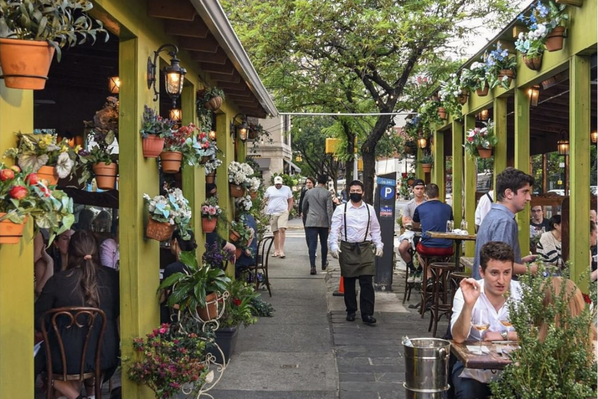 A completely photogenic brunch can always be found at Maman. Enjoy the café's fresh pastries and coffee for a quick brunch or stick around longer for artisanal potato and egg dishes. 
If you're sick of nothing but mimosas at brunch, visit Tortaria. As a tequila bar that specializes in tortas and taquitos, their brunch menu features flavored margaritas to enjoy with your meal!
For a brunch that offers much more than just omelets and avocado toast, give Amelie a try. Thanks to their expansive French menu, you can try new dishes such as lamb burgers, crab tartine, grilled octopus and beef tartare in addition to their traditional offerings of eggs and sandwiches.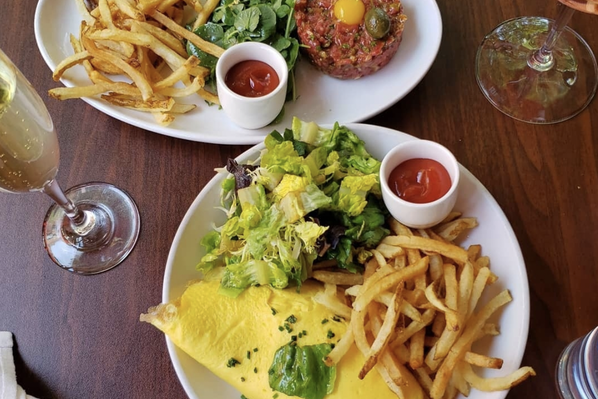 The Grey Dog has all the dishes needed for a traditional brunch! From pancakes to full egg and bacon breakfast plates, this brunch gets to the heart of what the meal is all about, cheese and carbs!