10/18/2022
William Kelley Honored at the 29th Annual Meeting of the Village Alliance
William Kelley is honored at the 29th Annual Meeting of the Village Alliance.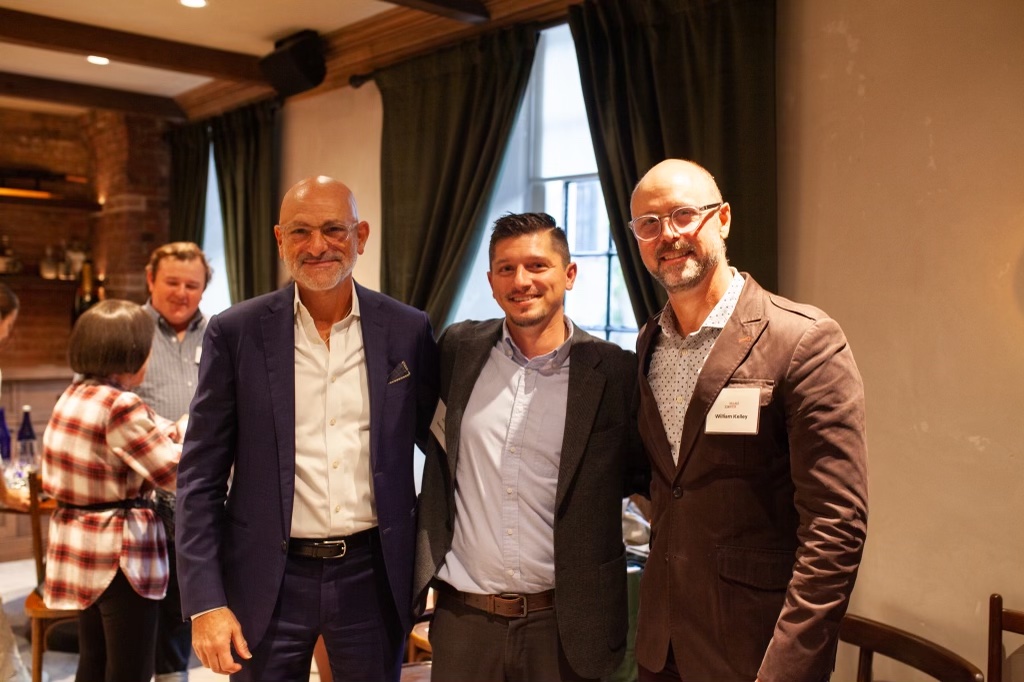 On October 17th, property owners, business owners and residents gathered at One Fifth for the 29th Annual Meeting of the Village Alliance. The first in-person annual meeting since 2019.
Village Alliance Board President Martin Dresner introduced new Executive Director Scott Hobbs who provided the community with an update on the Alliance's activities to support small business over the last year, including programming, a grant initiative, and the public art program. 
Former Executive Director, William Kelley was a featured guest at the 29th Annual Meeting of the Village Alliance and received a leadership award for his nearly 12 years of service.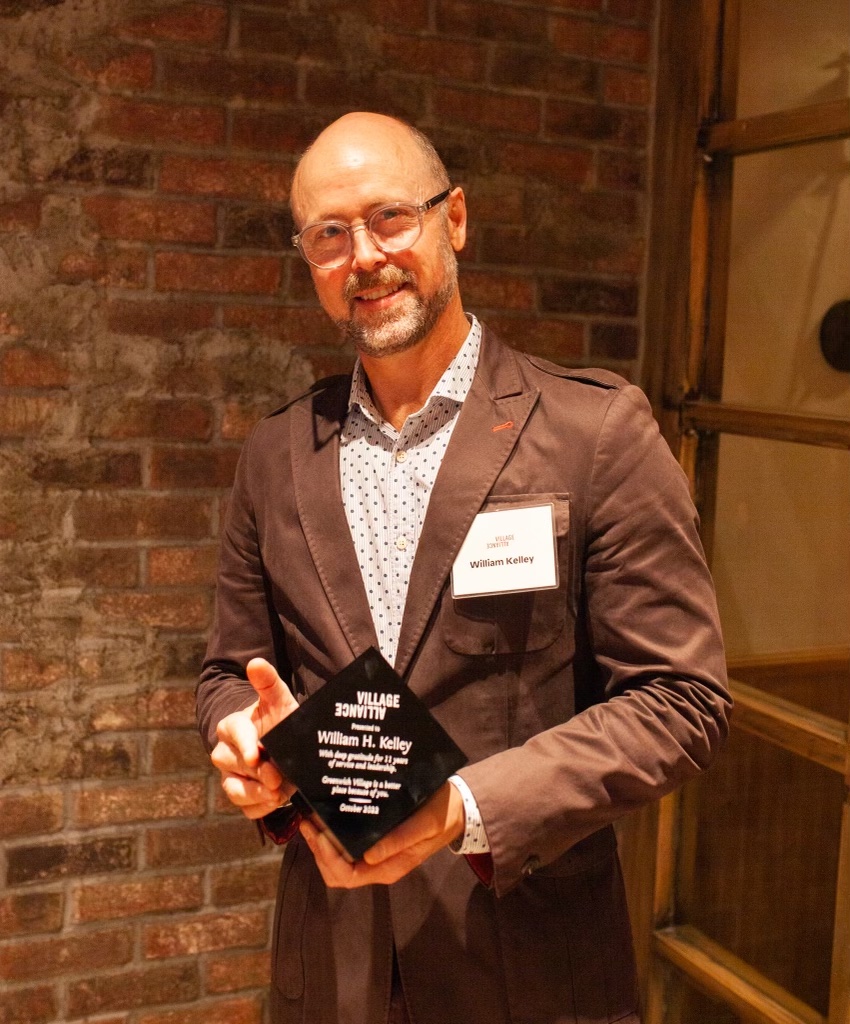 During his tenure at the Village Alliance, William guided planning, design and construction of the $17 million Astor Place/Cooper Square renovation, adding four new public plazas.
He implemented a digital management system to track maintenance of public assets, monitor public safety issues and improve service delivery.
William established the Positively 8th Street revitalization plan that grew foot traffic 15% over two years, through retail attraction initiatives, public space enhancements, promotions, and special events.
During the pandemic when 1 out of every 4 storefronts in Greenwich Village was left vacant, William spearheaded Village Recovery Grant Program, which allocated over $100,000 to small businesses to support their business operations through the public health crisis.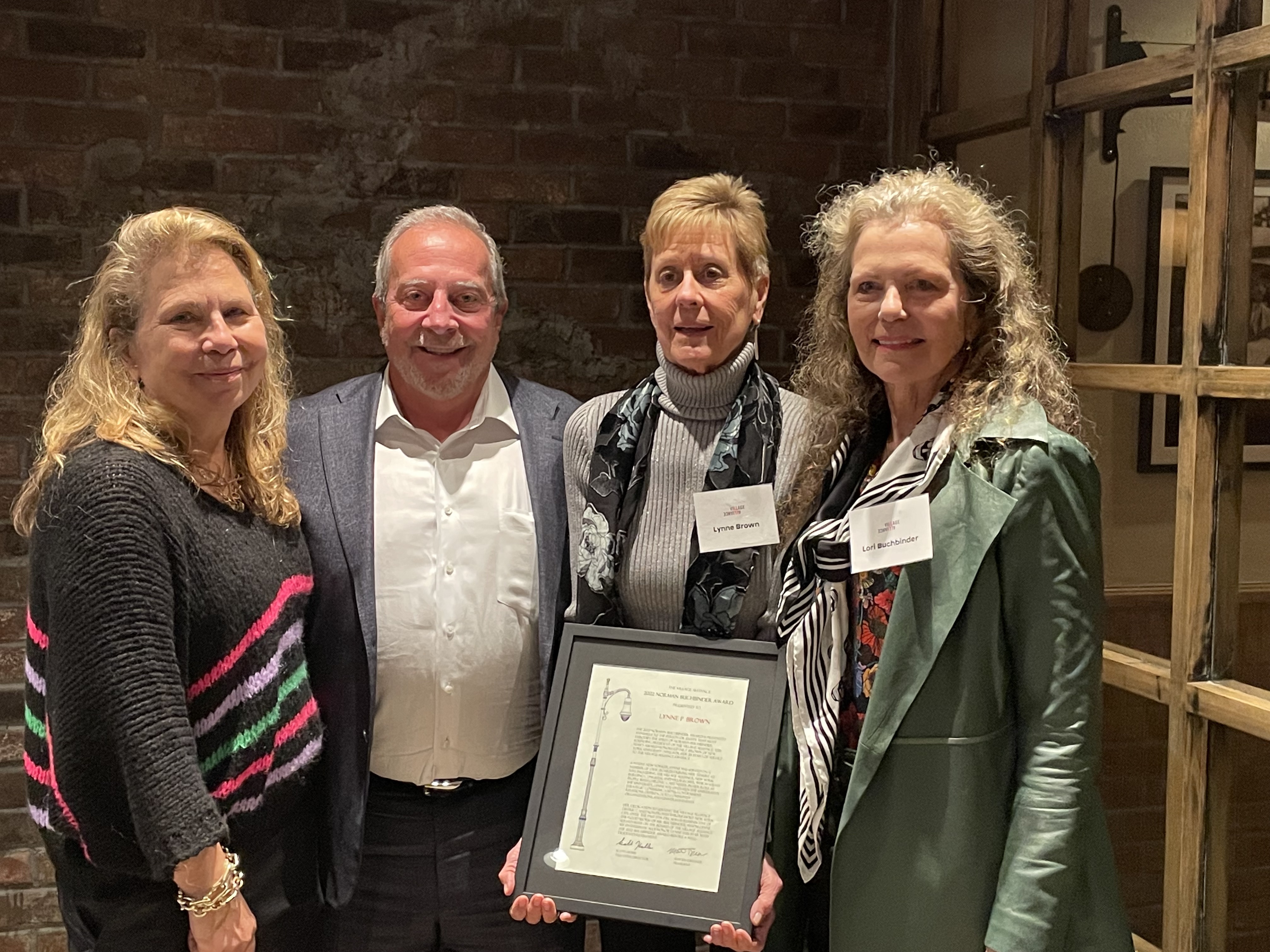 Lynne P. Brown, Ph.D. was also an honoree of the meeting, receiving the Norman Buchbinder Award. Dr. Brown has demonstrated an extraordinary commitment to developing and serving Greenwich Village for 40 years and plans to retire next month.
Dr. Brown is NYU's Senior Vice President for University Relations and Public Affairs.  In that position, Dr. Brown is responsible for the University's government relations, strategic communications, and university events. 
The Village Alliance board and staff would like to extend a formal and most sincere thank you to William Kelley and Lynne Brown for all of their dedication and hard work. Greenwich Village is truly a better place because of the two of them.