4/25/2022
Welcome Back To Greenwich Village Plazas
Astor Plaza and Ruth Wittenberg Triangle are fully open for the season!
The Astor Place Plaza and Ruth Wittenberg Triangle are officially re-open for the season. Thanks to all the services the Village Alliance provides, these are the perfect places to take a break during the incoming New York summer. Keep reading to learn more about what our plazas have to offer!
Now that the warm weather has arrived outdoor seating has returned to Astor Place and Ruth Wittenberg Triangle. Take a seat in one of our iconic red chairs and enjoy a cup of coffee from a Greenwich cafe, or have a wonderful lunch outside with friends.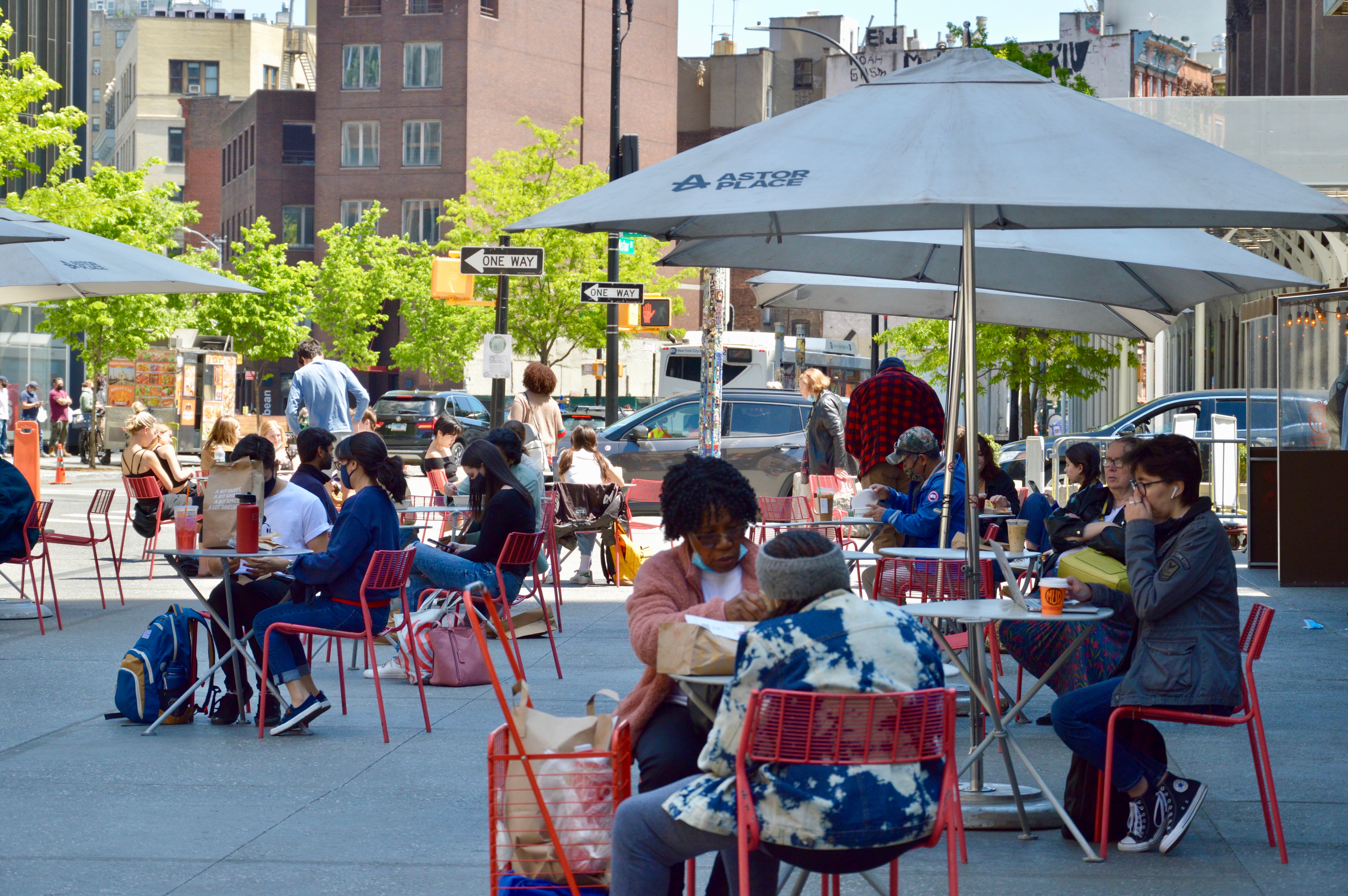 Why sit at a Starbucks to do your Zoom when you can enjoy the lovely weather outside instead? Astor Place is outfitted with free Wi-Fi that is easy to join from your phone or other electronic device.
Our plazas are always displaying new art and activations! Admire Keith Haring's "Self Portrait" and take a spin with the "Alamo" (a.ka. The Cube). Or stop at Ruth Wittenberg Triangle to see Gillie & Marc's Faces of the Wild for yourself instead. For new installations keep an eye on our Instagram to be the first to know about upcoming activations and art pieces.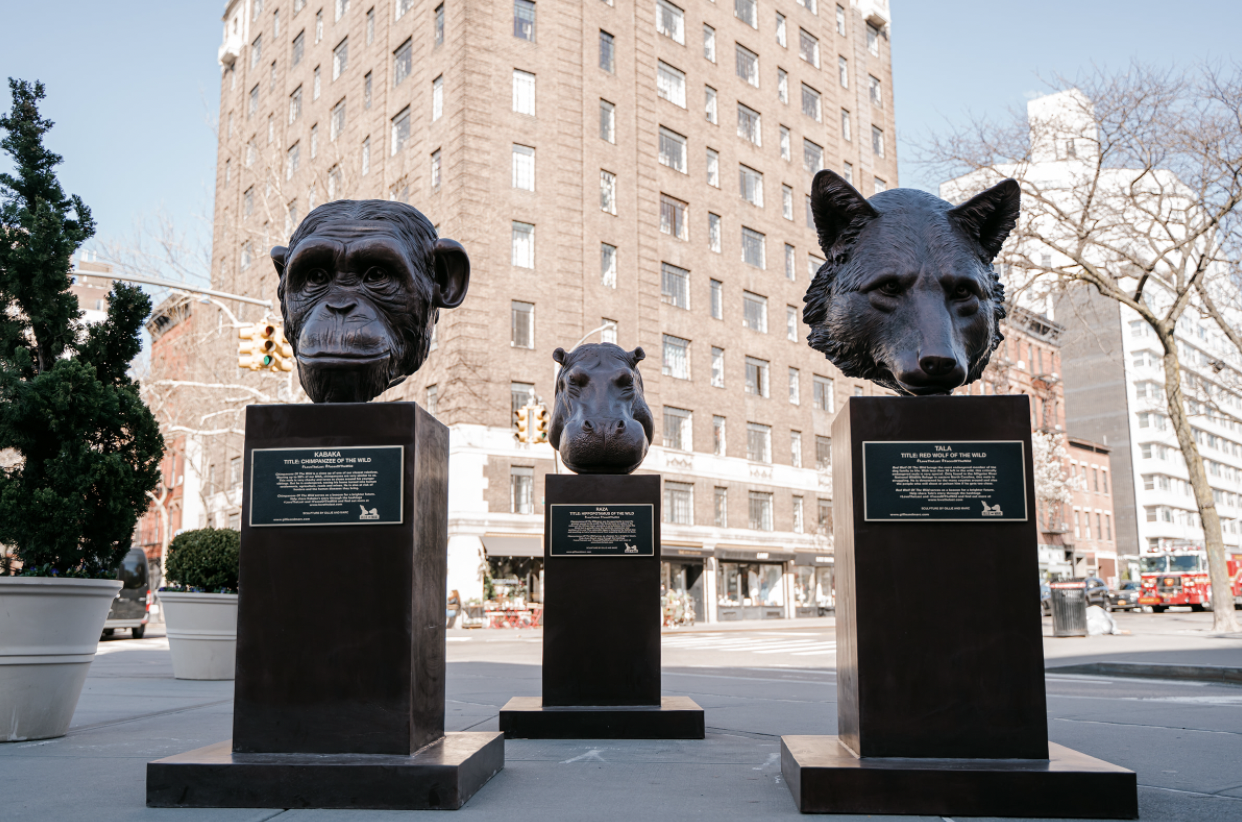 The best parts of spring and summer will always be the flowers coming into bloom. Thanks to everyone who assisted with Cleaning Around The Cube, our gardens and tree pits have been cleaned out and are ready to be filled with beautiful florals and colors. Take a moment to smell the roses (or in this case tulips) in our plazas.