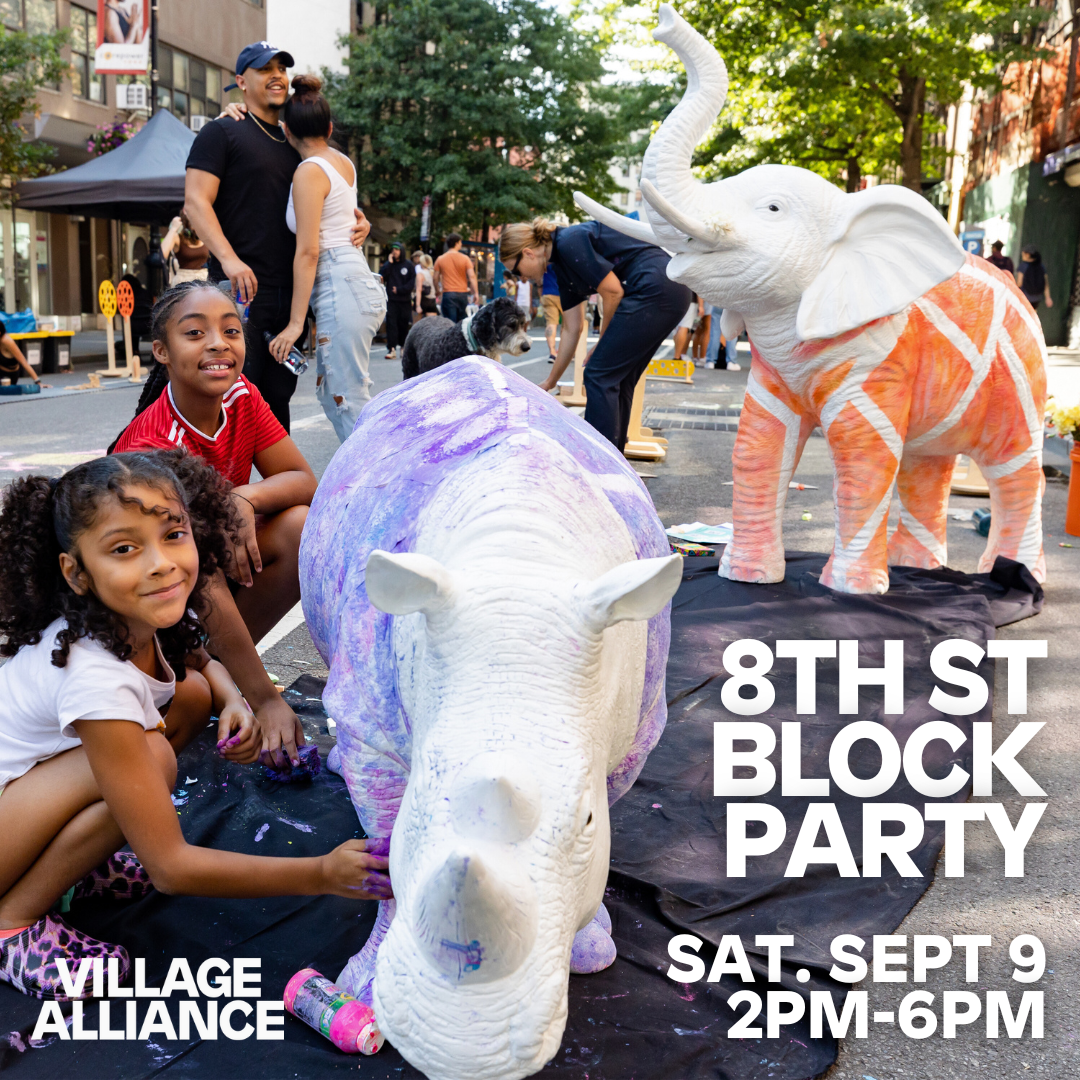 Get ready for a slew of free events in our district this week — from the 8th Street Block Party to Washington Square Park's biannual Art Fair.
The 8th Street Block Party returns this weekend for a street-wide celebration of the people and places that makeup our vibrant 8th Street. The New York Studio School will host a live outdoor drawing class, Corepower yoga will be teaching in the street, we'll have a silent disco, kids games, face painting, and much more. "We are really looking forward to spotlighting our amazing 8th Street businesses and providing a public space for community members to enjoy this weekend," says Scott Hobbs, the Executive Director of the Village Alliance. The Block Party will take place alongside countless other events in the community, for a detailed list, click here.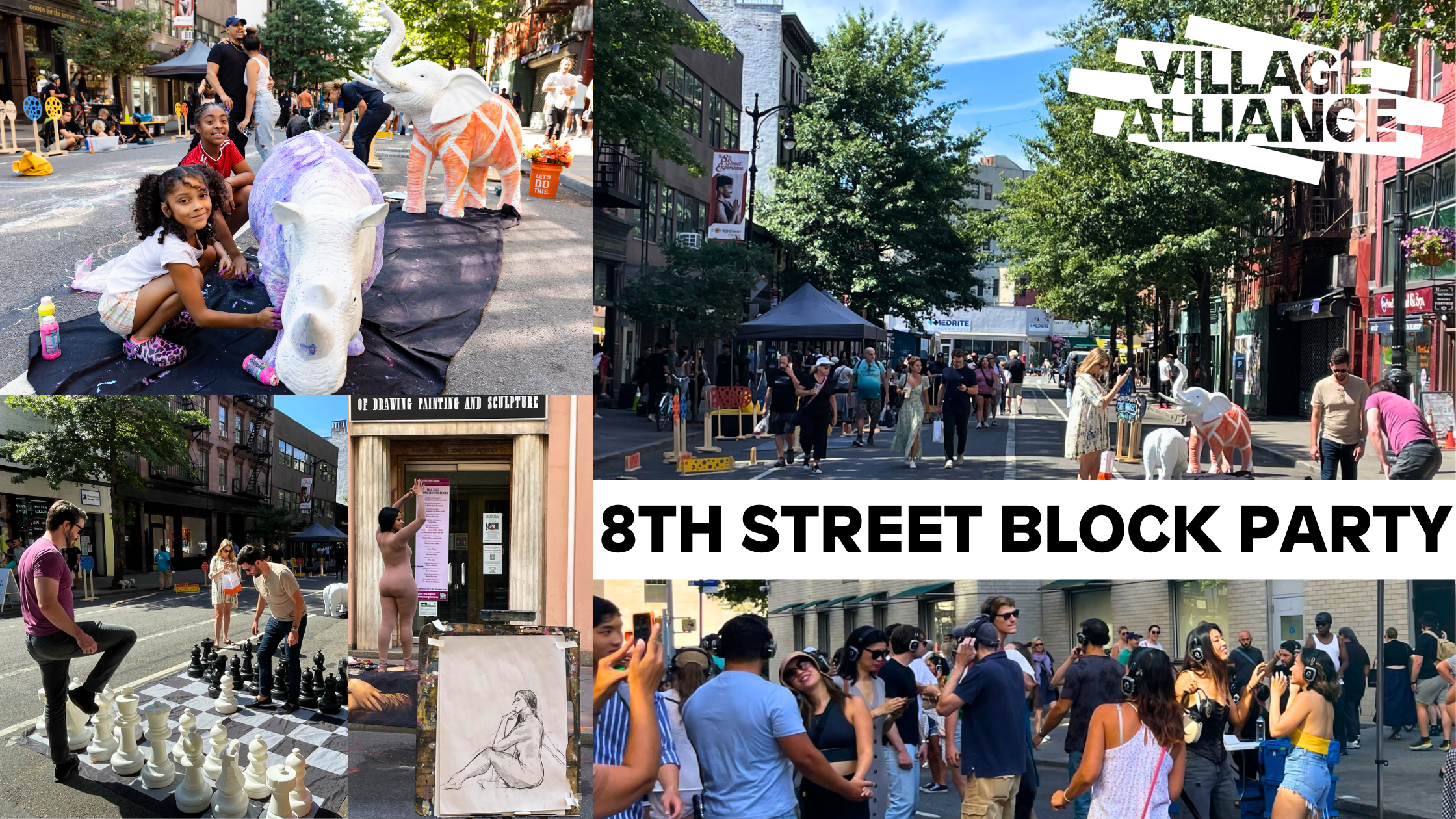 The Village Alliance's 8th Street Block Party is back this weekend from 2pm to 6pm. Head to 8th Street between 5th and 6th Avenue for live music with the Village Trip, face painting, street yoga, a silent disco, a live art class, kids games with Streetlab, and more!
Spanning University Place from Waverly Place to East 13th St, the historic Washington Square Outdoor Art Exhibit is set to return for its 92nd year. The exhibit will feature over 50 artists showcasing and selling their  original paintings, sculptures, photography, jewelry and woodcraft. The exhibit will run two weekends, September 2-4 and September 9-10 from noon to 6pm.
Every second Saturday of the month, community members get together to clean, sweep and rake our iconic park. Come by the Park House (in Washington Square Park) from 9:30am to 11:30am to take part in the beautification of the park.