6/1/2022
The Astor Place Greenmarket Is Back!
Grab your shopping bags and a pair of sunglasses, because the Greenmarket is back!
The Village Alliance is thrilled to welcome back GrowNYC's locally sourced farmers market at Astor Place. With a selection of locally-grown vegetables and orchard fruits, baked goods, cider, jams, maple syrup, and honey from regional farmers, the Greenmarket is a continual community favorite.

The market will be located on Astor Place Plaza South at East 8th Street and Lafayette on each Tuesday beginning June 7th till Tuesday November 22nd from 8am – 5pm.

GrowNYC's first market at Astor place will feature a live jazz music performance from 11am – 1 pm. It will be a low key, all-acoustic instrumental performance featuring Art Baron and Friends.

Stay tuned for more up-to-date information on at-market activities throughout the season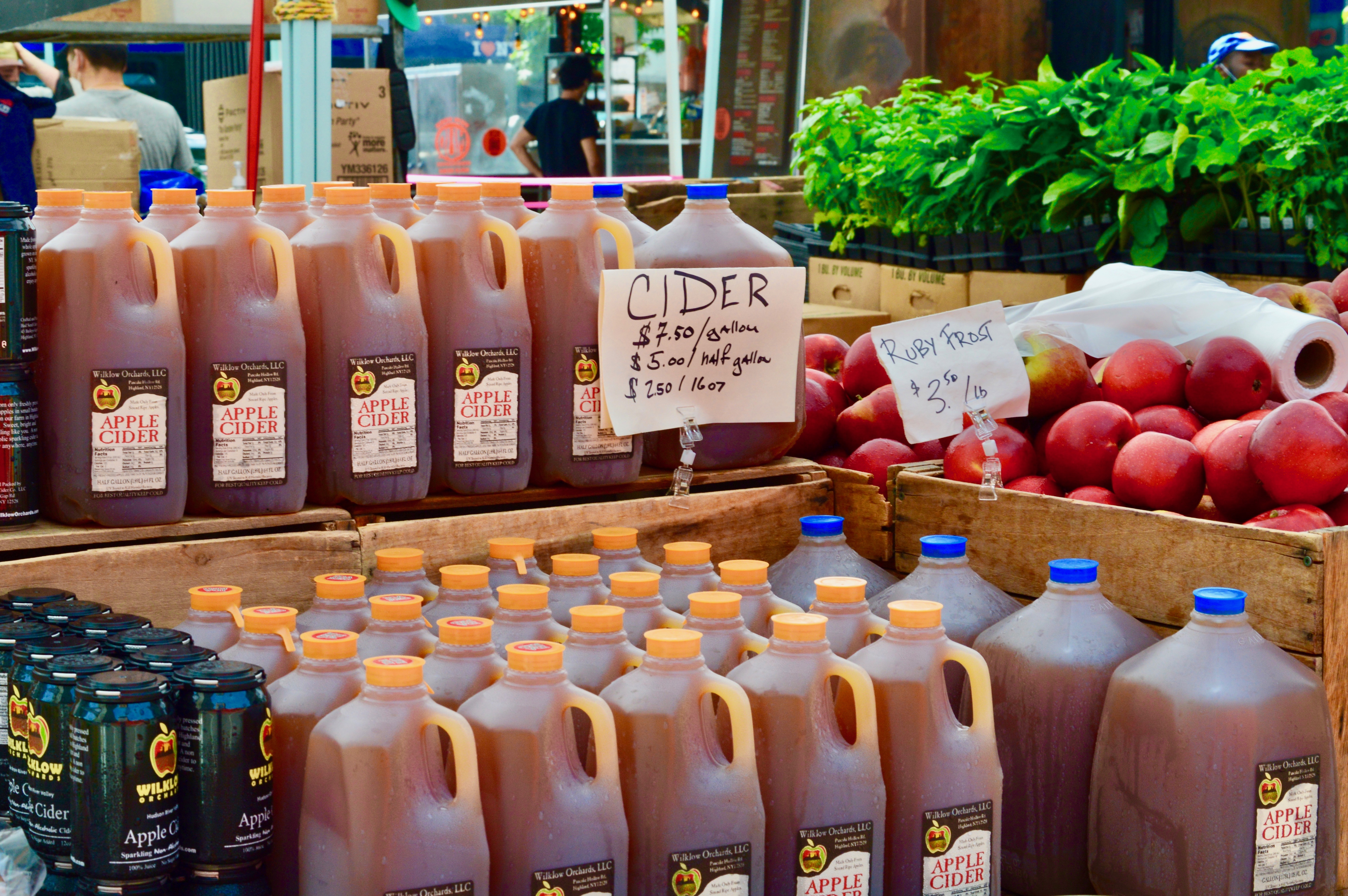 Cedar Hill Farm, Kernan Farms – Vegetables from Cumberland County, NJ

Kernan Farms is a fourth generation family-owned farm located in Southern Jersey in Cumberland County. They follow the premise that the fresher your food is, the more delicious and nutritious it will be.

Halal Pastures Farms – Vegetables from Orange County, NY

This family owned and operated farm has been around for about 7 years. They believe in raising animals humanely, sustainably, organically and naturally. The animals, especially if they are pregnant, need continual monitoring. During the summer and fall months, they harvest every day, rain or shine. They are committed to making good food their family and community.

Kernan Farms – Vegetables from Cumberland County, NJ

Hailing from Southern Jersey, the Kernans' stand often boasts Greenmarket's first crops of the year and are particularly famous for their asparagus, corn, basil, and peaches. In the 1950's, they had one of the biggest farms in New Jersey, and they continue selling at Greenmarket as a multi-generational family farm. Kernan Farms was a staple vendor at the former Saint Mark's Church Greenmarket and has been selling at Greenmarket since 1983.

Lost Bread Co. – Baked Goods from Philadelphia County, PA

Lost Bread is a bakery and mill based in Philadelphia, Pennsylvania. Their collection of baked goods ranges from cookies to croissants to focaccia. They're all about making good bread – the kind that provides a sturdy canvas for your meal, nourishes, and tastes great.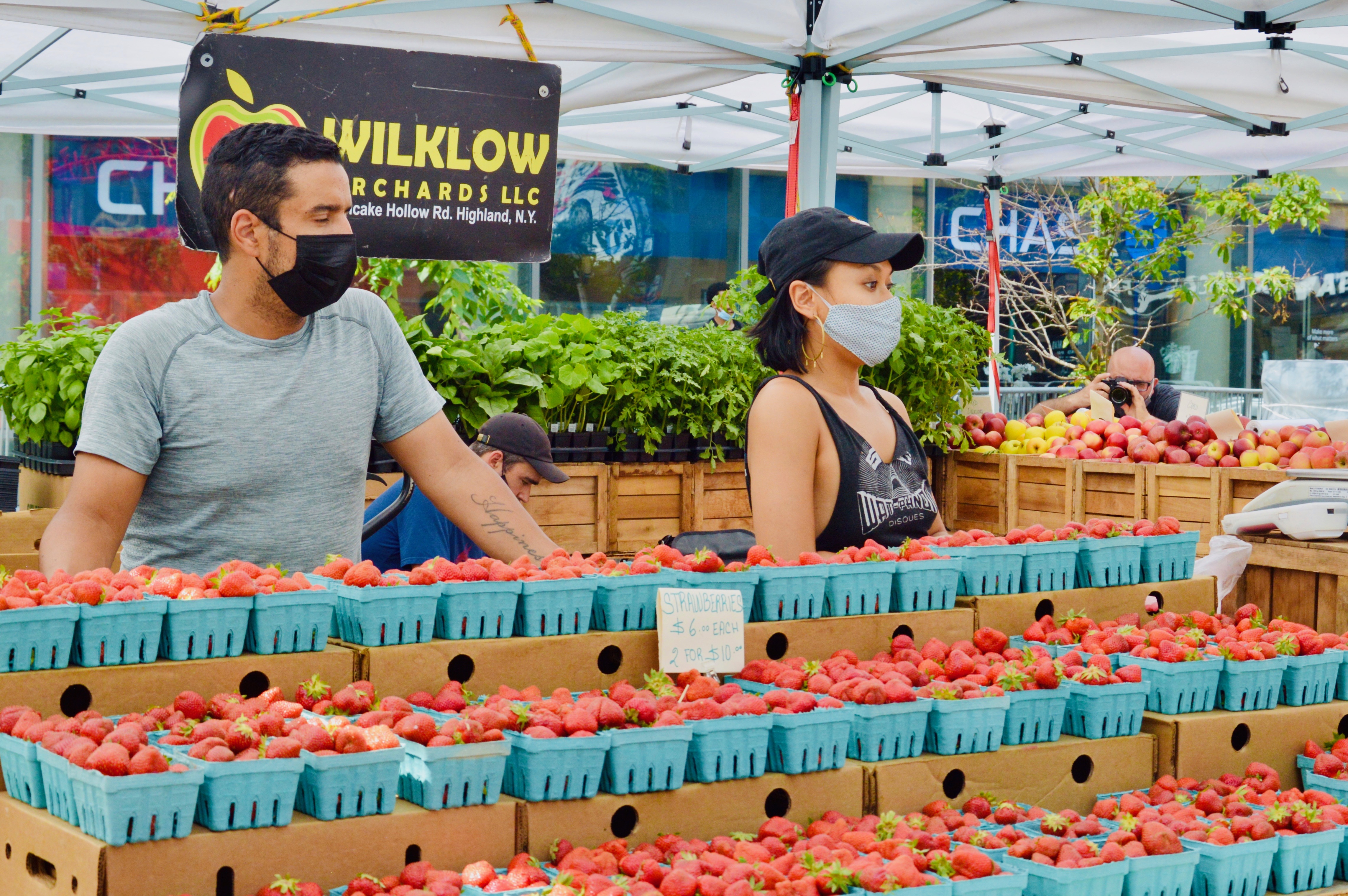 Remsburger Honey & Maple – Honey & maple syrup from Dutchess County NY
Honey & maple syrup from Dutchess County NY Beekeeper and maple producer Dennis Remsburger has been selling at Greenmarkets since 2008. He manages up to 20 million bees at any given time and has an array of honey and maple products. Dennis loves talking to customers about being a farmer and the health benefits of New York State honey.
Wilklow Orchards – Orchard and small fruits, vegetables, cider, baked goods, & jams from Ulster County, NY

Fred Wilklow is a 6th-generation farmer, and Wilklow Orchards is truly a family operation, with all four of his children working on the farm. Wilklow Farms is best known for their 30+ varieties of apples, berries, and heirloom tomatoes. Visitors are welcome on the farm to "pick your own."
*Cash, SNAP/EBT, P-EBT, Debit/Credit, and Farmers Market Nutrition Program checks accepted at this farmers market. Health Bucks now year-round! SNAP/EBT/P-EBT users – for every $5 you spend, get a $2 bonus.