7/8/2022
Scott Hobbs Named Executive Director
Scott Hobbs is named as Village Alliance Executive Director.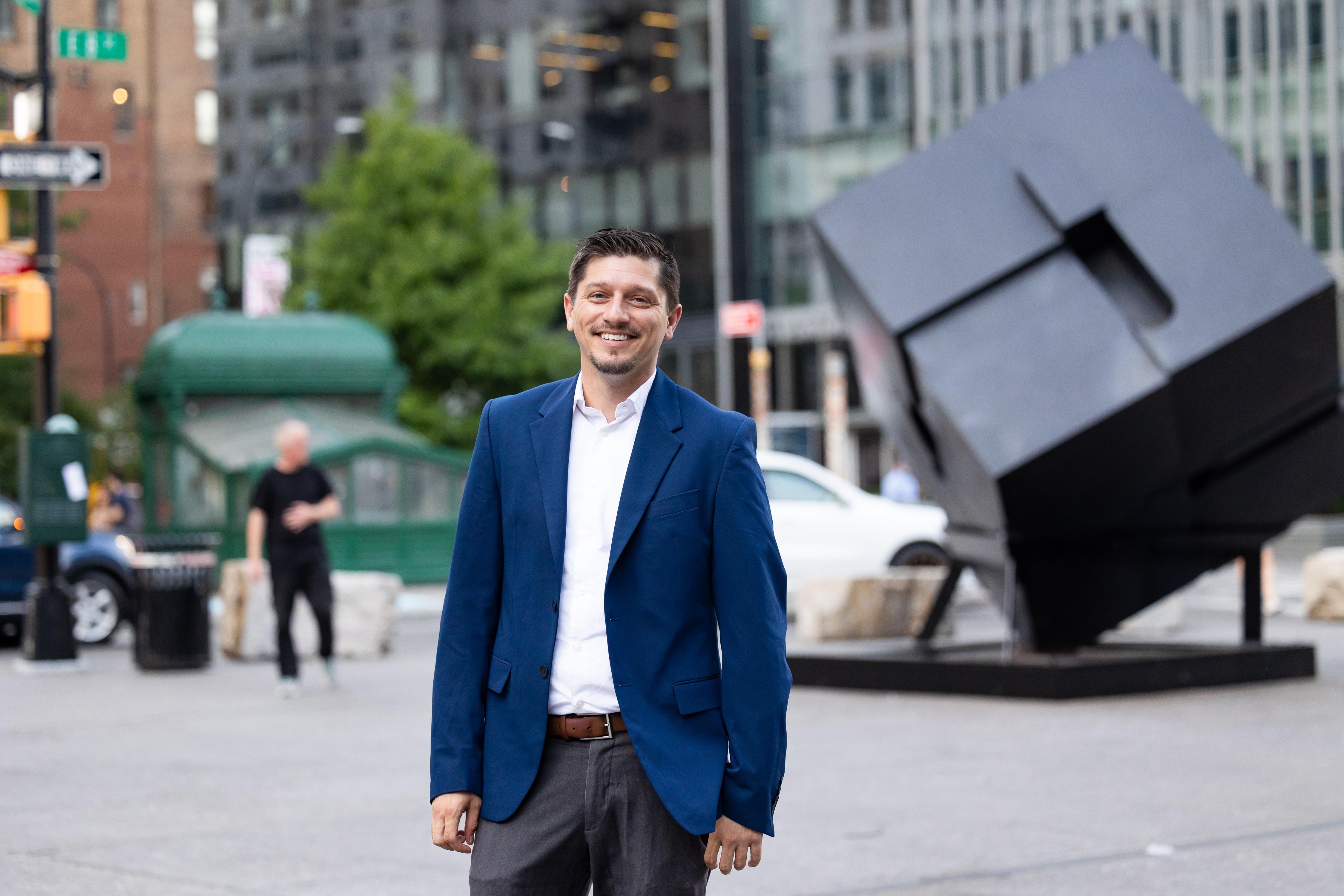 The Village Alliance announced the appointment of Scott Hobbs as the organization's new Executive Director. Mr. Hobbs joined the organization on July 5th and brings with him over 10 years of experience from some of the largest business improvement districts in New York City.
Mr. Hobbs most recently served as the Senior Vice President of Finance and Operations at the Downtown Brooklyn Partnership, and previously held leadership roles at the Union Square Partnership after starting his career in New York City government in the city's competitive Urban Fellows Program. He succeeds William Kelley, who led the Village Alliance since 2011.
"Scott brings a wealth of knowledge from a diverse set of public space management organizations. Our 300+ businesses will benefit from his outstanding experience with placemaking, branding, and thematic business promotions. Scott is a top-notch professional perfectly poised to continue the momentum of the neighborhood as it recovers from the Covid-19 lockdowns," said Martin Dresner, President of the Village Alliance Board of Directors.
"We had the pleasure of working with Scott on several successful small business initiatives over the past decade," said William Kelley. "I know he will be a thoughtful leader who brings fresh ideas to Greenwich Village and Astor Place."
The Village Alliance has been a leading advocate for the Greenwich Village community for nearly 30 years. The organization works with area merchants, residents, and institutions to ensure the neighborhood's economic vitality and livability. The district is made up of more than 44 blocks in the heart of Greenwich Village and includes the commercial corridors of Sixth Avenue, 8th Street, University Place, and Astor Place.
At the Downtown Brooklyn Partnership, Mr. Hobbs oversaw the operations and finances of three business improvement districts, a membership-based business advocacy group, as well as a commercial office building dedicated to Brooklyn arts organizations with such tenants as the Museum of Contemporary African Diasporan Art and StoryCorps.
During his tenure, he navigated the organization through the Covid-19 pandemic and worked on the allocation of $600,000 in grants to cultural institutions and artists in Downtown Brooklyn to promote ADA-accessibility and placemaking. Additionally, Mr. Hobbs completed a maintenance agreement between the MetroTech Area District Management Association and the New York City Economic Development Corporation for the management of Abolitionist Place, a 1.3-acre open space in Downtown Brooklyn.
Previously, he worked for nearly eight years at the Union Square Partnership, where he led the organization's administration, marketing, and sponsorships, including leading the organization's rebrand that garnered recognition at the 2018 International Downtown Alliance's Annual Conference in San Antonio, Texas.
A Brooklyn resident, Mr. Hobbs holds a Master of Urban Planning from New York University's Robert F. Wagner Graduate School of Public Service and a Bachelor of Arts in Urban Affairs and Economics from Hunter College.
The Village Alliance has an incredible record of innovative programs that support the public realm and small, diverse businesses that call this neighborhood home," said Mr. Hobbs. "Whether it's the recent immersive public art installation in collaboration with artist Kristina Libby in Astor Place or the organization's Village Recovery Grant Program for small businesses, the Village Alliance plays a pivotal role advocating and supporting this remarkable community. It is an honor to serve this organization and continue its great work."