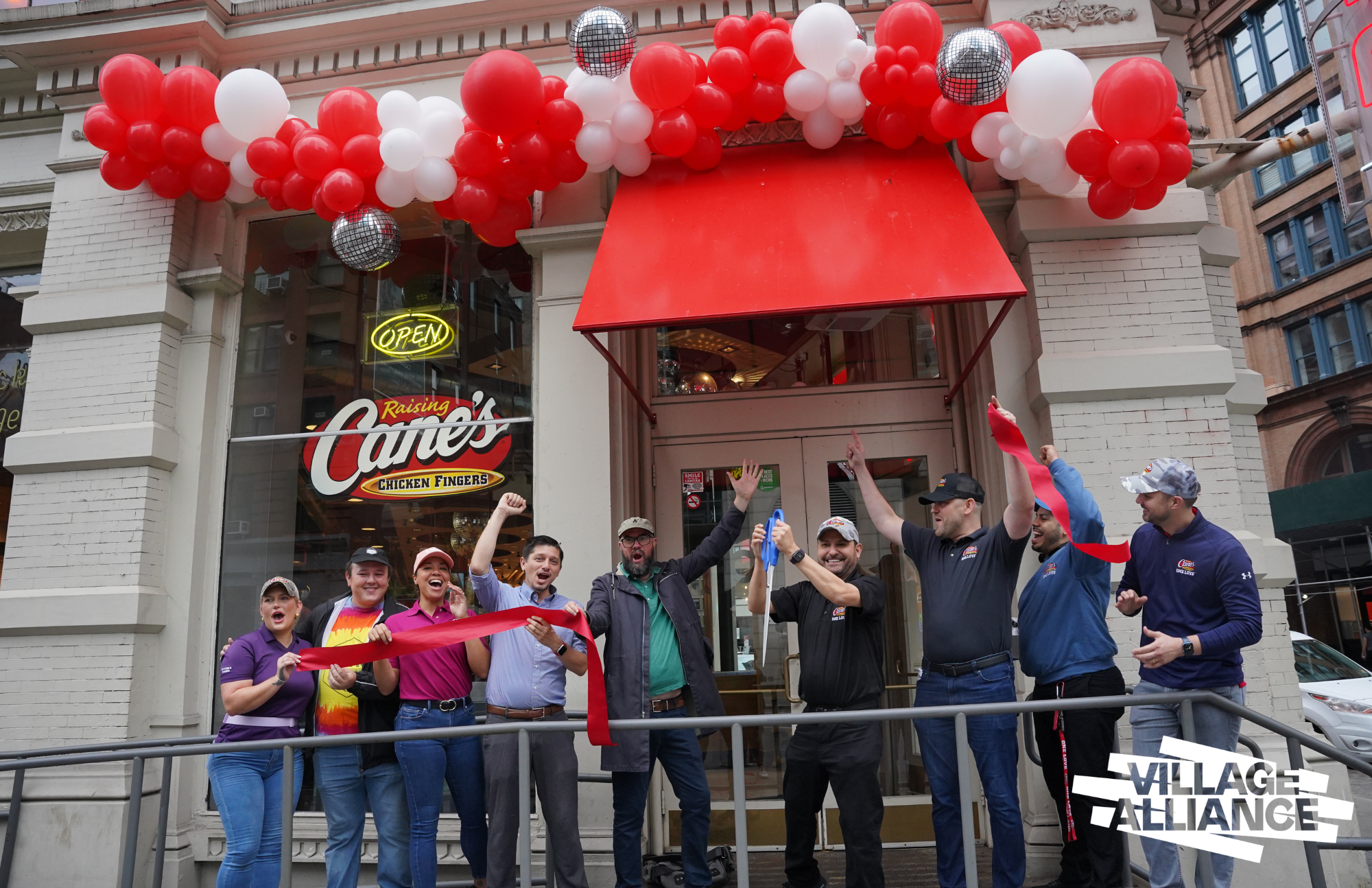 Raising Cane's Raises the Roof in Astor Place
The Baton Rouge-based chicken finger joint Raising Cane's opened its doors in Astor Place early Wednesday morning.
The NYU dance team cheered on over 100 "caniacs" waiting to welcome the fast food spot to the neighborhood – and for a shot at a year of free chicken.
"The opening of our Astor Place location is an exciting milestone as we expand outside of Times Square and into other areas of the city," said Raising Cane's founder, Todd Graves. "We saw great success with our Global Flagship and that showed us that we have incredible potential in New York and beyond. Our NYC Caniacs have long awaited the opening of Astor Place and I'm excited that it's officially time to open the doors."
This is the second location in New York City for the business, after opening the wildly popular Times Square Raising Cane's in June 2023. The business will likely be full of NYU and Cooper Union students during the school year, as fries, chicken fingers and coleslaw will be on tap 9am until 2am Thursday, Friday and Saturday, (and until 1am Sunday-Wednesday).
Raising Cane's also presented local nonprofit The GO Project with a $2,000 check to support their mission of supporting low income and under-resourced lower and middle school children across the city.
Welcome Raising Cane's, and all current and future caniacs, to Astor Place!