PLACE
Westbeth Artists Community
Westbeth Artists Housing is a non-profit housing complex in New York's West Village designed to provide affordable housing to nearly 400 artists of all disciplines. Notable residents have included Robert Beauchamp, Diane Arbus and Vin Diesel.
The complex opened in 1970 under direction of developer Dixon Bain with seed funding from the J.M. Kaplan fund and support from the National Endowment for the Arts. The existing building was redesigned by Richard Meier, who later won the Pritzker Prize for Architecture. Prior to serving as artists housing, the space was home to Bell Laboratories and, briefly, to the Manhattan Project. For more information about the building's rich history, click here.
Westbeth also hosts public events organized by Westbeth Residential Council. For a schedule of events, click here.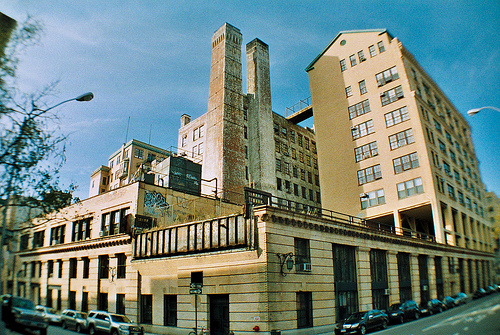 Location, Location, Location