PLACE
The LGBT Center
Established in 1983, the Lesbian, Gay, Bisexual & Transgender Community Center has grown to become the largest LGBT multi-service organization on the East Coast and second largest LGBT community center in the world.
Every week, 6,000 people visit the Center, and more than 300 groups meet here. In addition, our myriad meeting rooms are booked months in advance, indicating the community is as hungry as ever for a place to call its own.
The Center provides groundbreaking social service, public policy, educational and cultural/recreational programs. The Center also serves as an incubator for grassroots groups that meet here. Indeed, The Center was the the birthplace of organizations such as the AIDS activist group ACT UP and the Gay & Lesbian Alliance Against Defamation (GLAAD), the principal organization combating homophobia and stereotyping of gays in the media.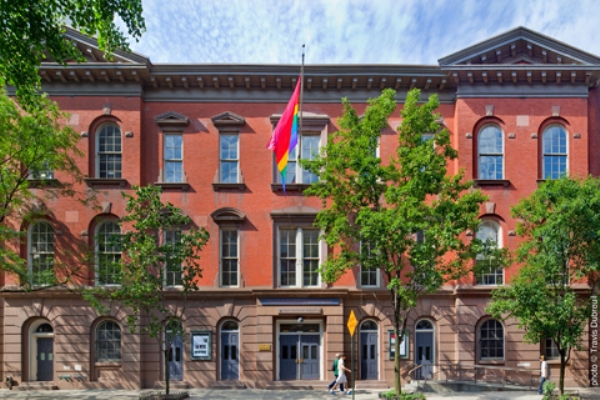 Location, Location, Location