PLACE
Jefferson Market Library
Originally a courthouse, the Jefferson Market Library has served the Greenwich Village community for over forty years. The building, a New York City landmark, was designed by architects Frederick Clark Withers and Calvert Vaux (who also assisted in the design of Central Park) in a Victorian Gothic style. It was erected (along with an adjacent prison and market) during the years 1875-1877 and cost the city almost $360,000.
What the city got for its money, in addition to an architectural gem (it was voted one of the ten most beautiful buildings in America by a poll of architects in the 1880s) was a civil court (on the second floor, where the Adult Reading Room is now) and a police court (now the first-floor Children's Room). The beautiful brick-arched basement (now the Reference Room) was used as a holding area for prisoners on their way to jail or trial.  Read more history…
Get more information on the library's reopening by clicking here.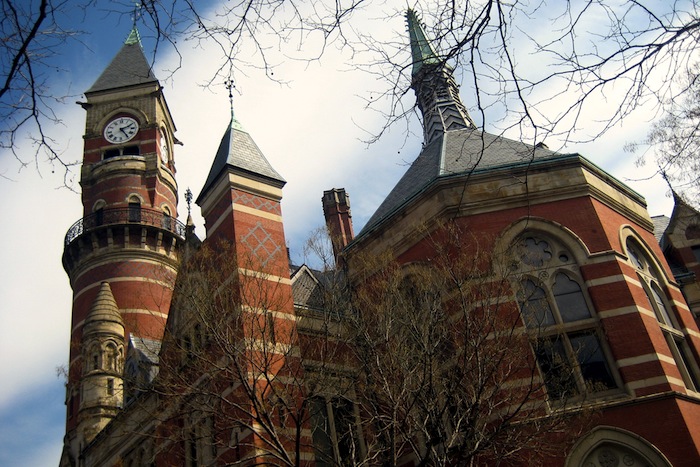 Location, Location, Location