PLACE
Gem Bing Shop
Gem Bing Shop brings authentic Beijing street food to the streets of Manhattan offering the legendary Jianbing.
Jianbing literally translates as fried pancake and is a traditional Chinese street food similar to crepes. They are filled with different fillings and sauces, often being eaten for breakfast and hailed, as "one of China's most popular street breakfasts.
Gem Bing Shop at 9 St. Marks Place describe their bings as a "5 layer sensation" with prices starting a modest $5. Filling choices include crunchy Chinese wafers or breadsticks, vegetables like Szchuan pickle or bean sprout, topped with protein choices, which feature braised pig feet, grilled chicken and duck among others.
Wash it all down with handmade soymilk, four-season Oolong tea or organic green tea.
Find out more and see the menu here.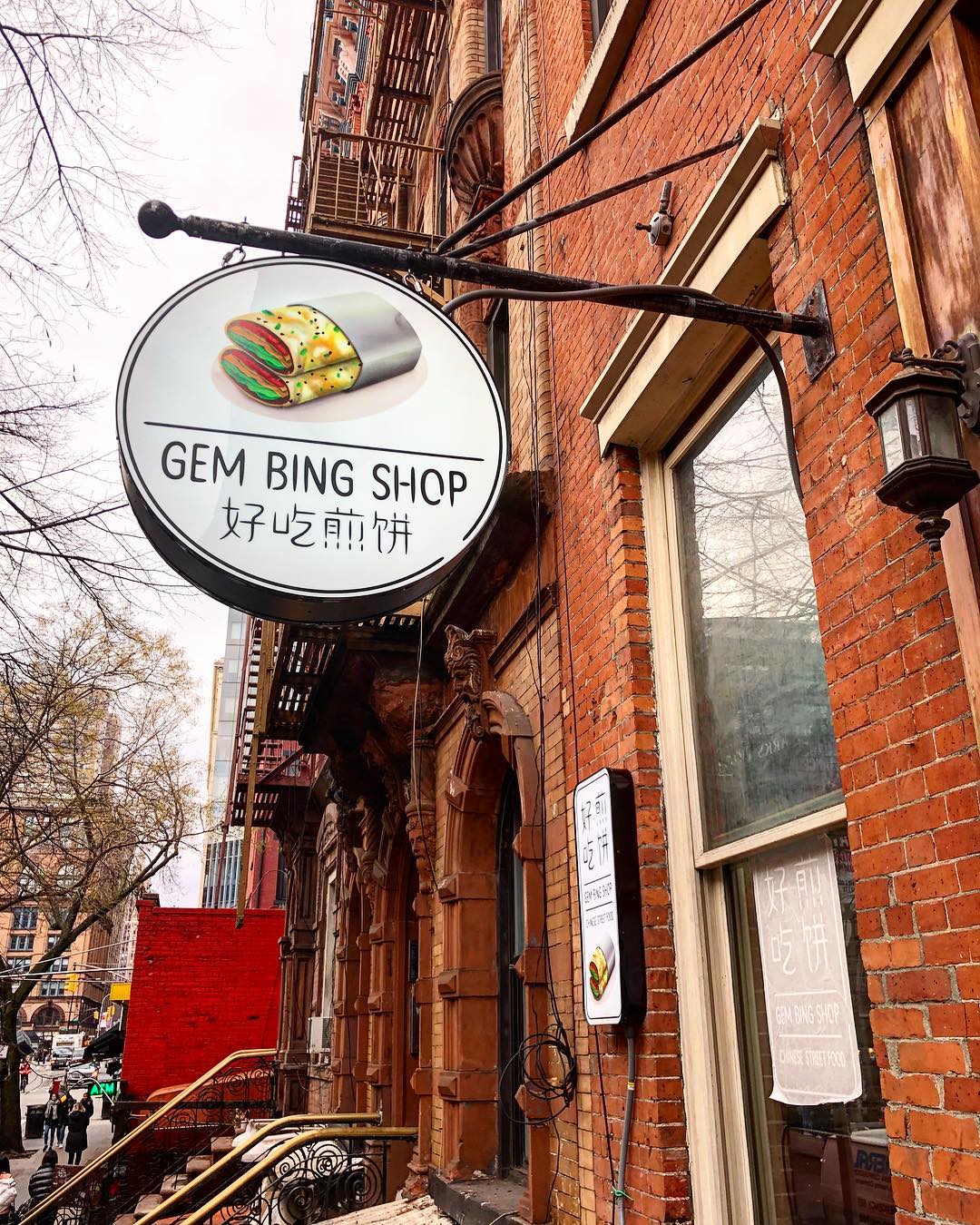 Location, Location, Location