PLACE
Colonnade Row
Originally 9 houses, this Greek Revival columned building was the elegant residence of aristocrats like the Delanos, Astors, and Vanderbilts. Each house originally contained 26 rooms and included large front yards. The facades of the buildings were made of marble found near Sing Sing, NY (now Ossining).
At the time of their construction in 1832, this corner of Lafayette was considered one of the most fashionable and expensive places to live, however, as the city grew and the wealthy moved further north, five of the original houses were demolished in order to make room for the Wanamaker's warehouse and department store. The remaining 4 became some of the City's first landmarked buildings in 1965.
Click here to see a drawing of the original Colonnade Row.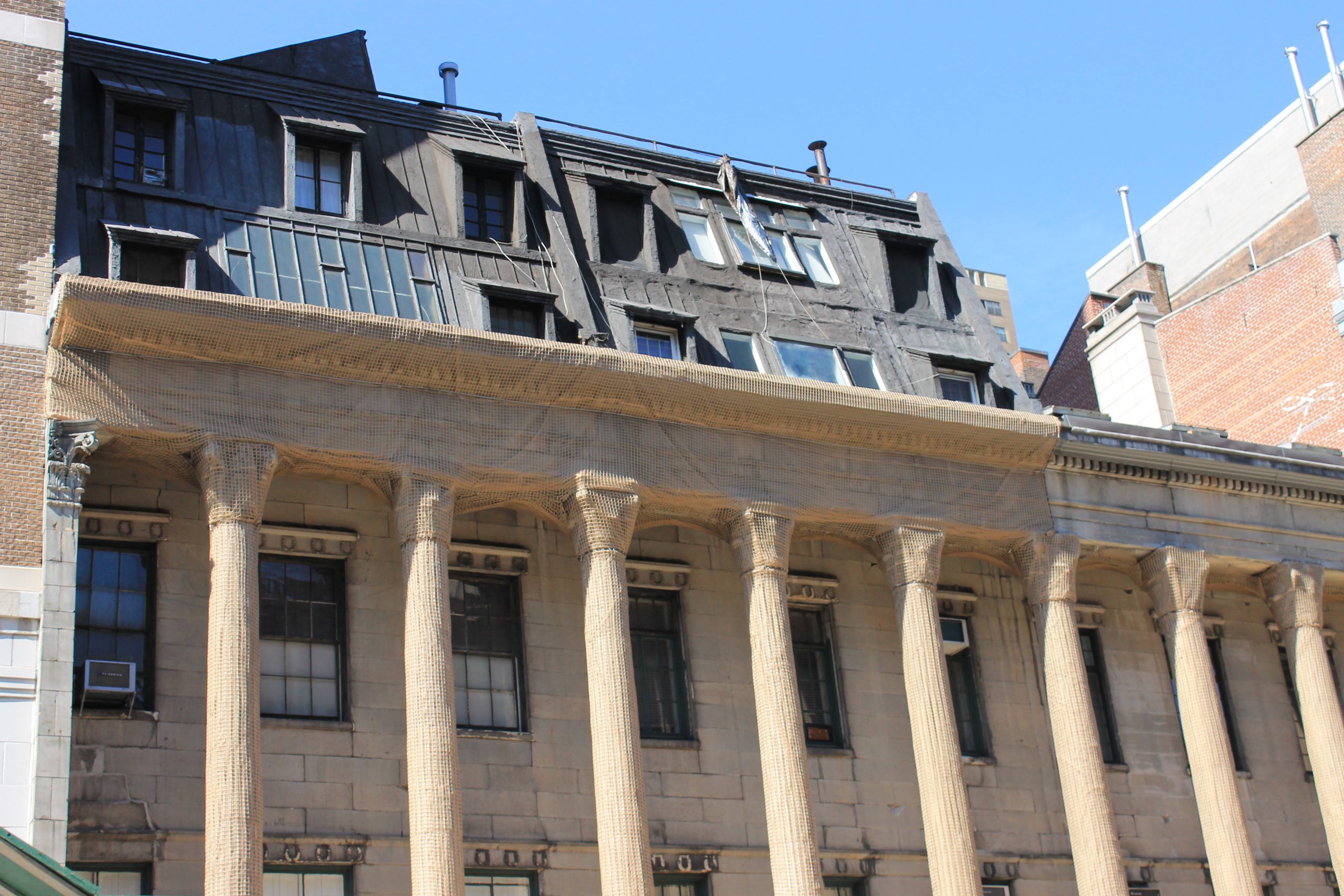 Location, Location, Location