11/2/2022
NYU's Lynne Brown honored with the Norman Buchbinder Award
Lynne P. Brown, Ph.D. was honored with the Norman Buchbinder Award for four decades of service.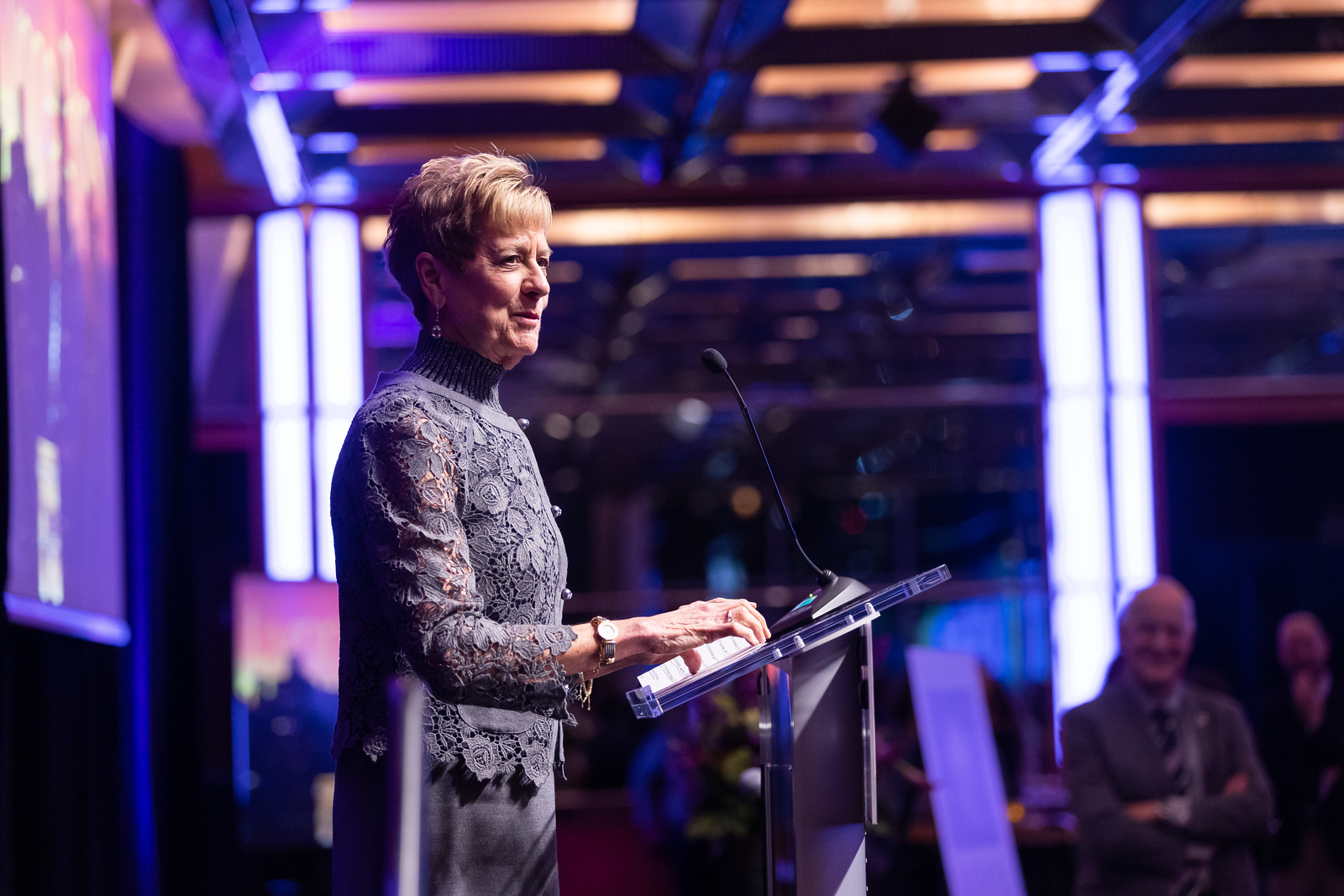 Lynne P. Brown, Ph.D. was honored with the Norman Buchbinder Award for her long-time commitment to Greenwich Village at last month's Village Alliance Annual Meeting. Dr. Brown was recognized for her involvement in the Village Alliance, previously serving as a Board Member alongside the late Norman Buchbinder, founder of the Village Alliance. 
Dr. Brown is ever present in Greenwich Village and has been deeply involved with the community since she began her career at NYU four decades ago.  Throughout her career, she has also been a frequent speaker on national politics, trends in higher education, and leadership strategies. Most recently, she was Grand Marshall of the 32nd Annual Children's Halloween Parade in and around Washington Square Park – an event spearheaded by the University under Lynne's leadership. Dr. Brown will be missed as she embarks on a well-deserved retirement. 
Halloween Photo: ©Myaskovsky: Courtesy of NYU Photo Bureau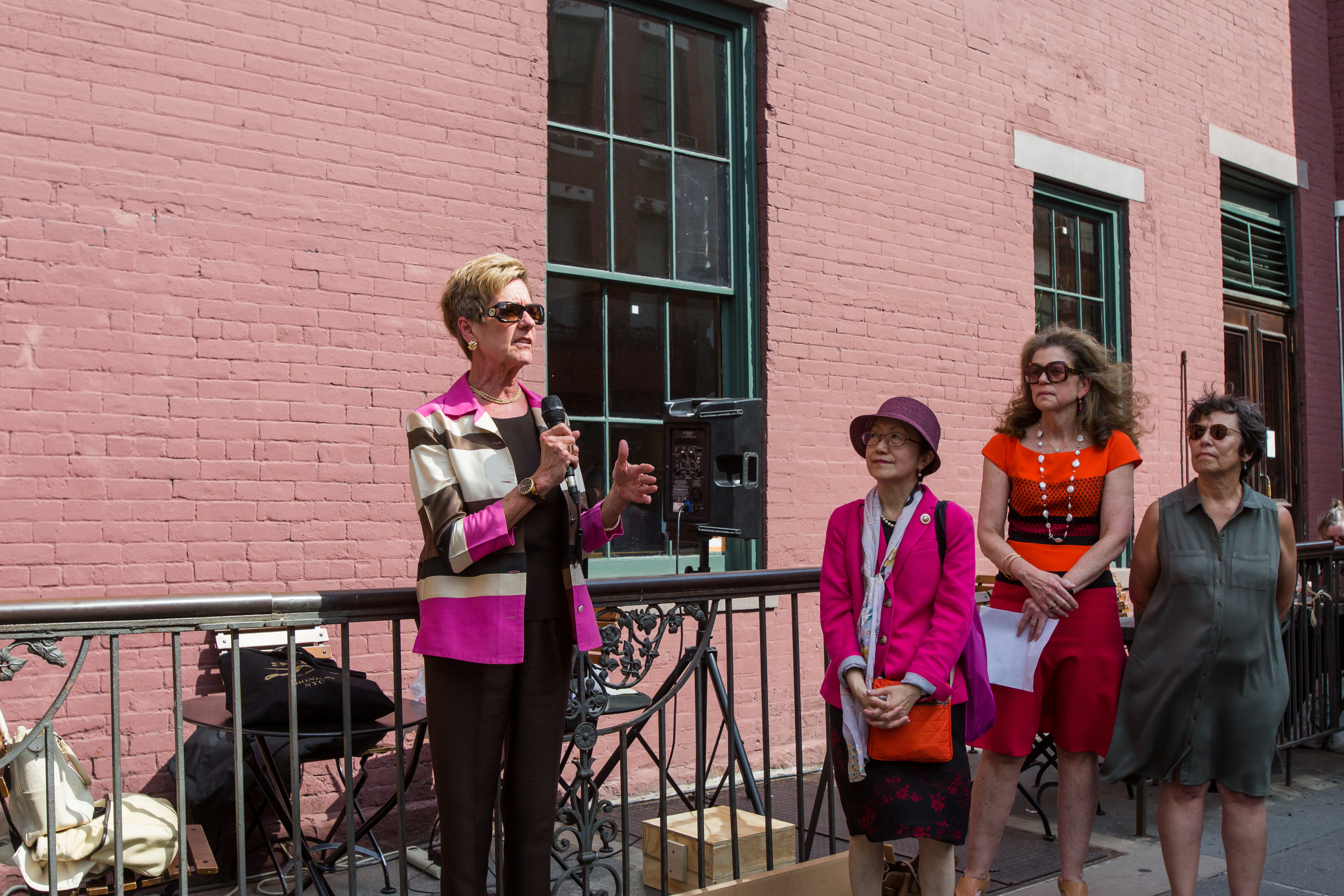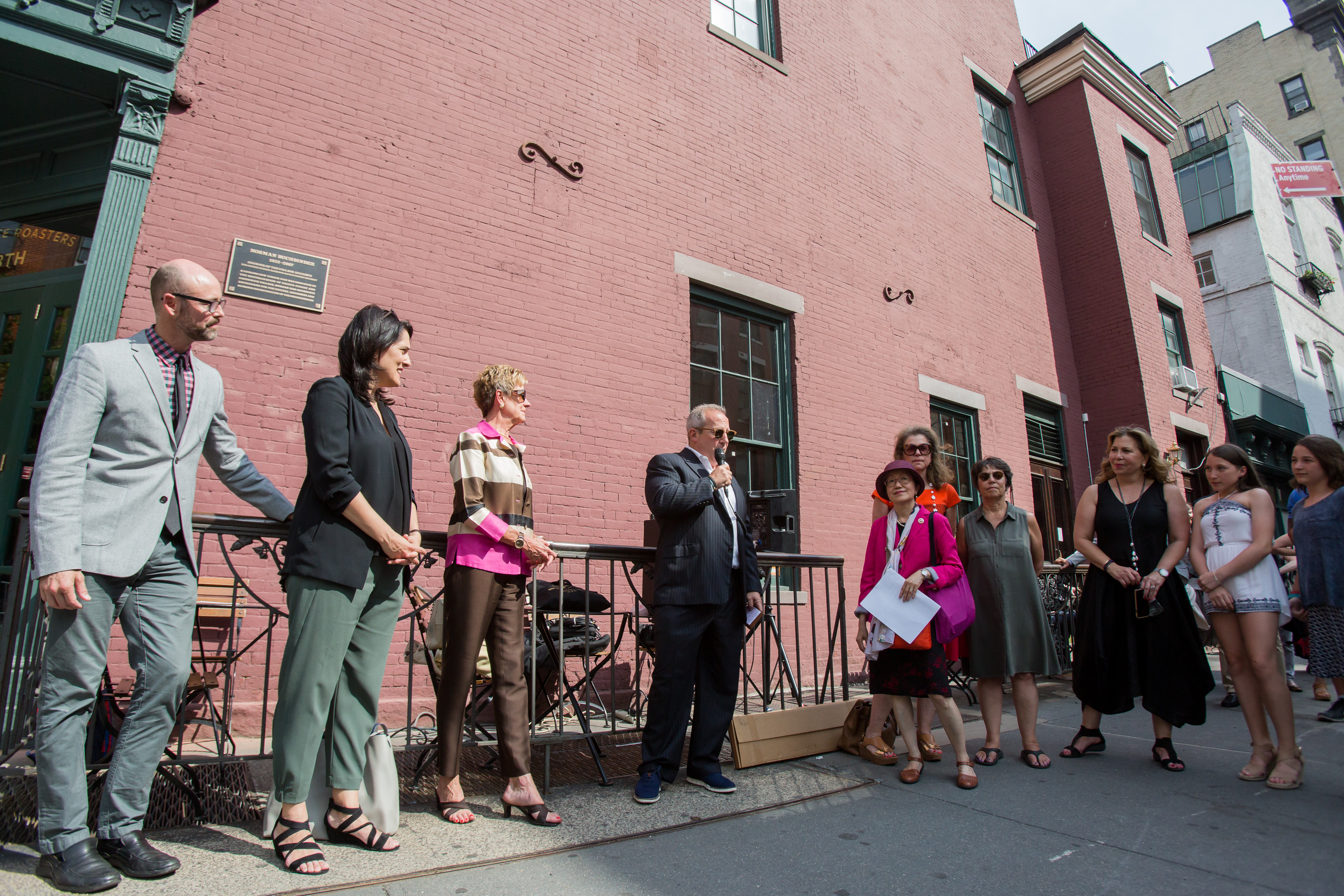 Pictured above is Lynne Brown at the Village Alliance's 2017 street naming of Norman Buchbinder Way at McDougal and West 8th Streets.
Norman Buchbinder led the creation of the Village Alliance, and initially served as president of its Board of Directors alongside Lynne Brown.  The Village Alliance board and staff would like to extend a formal and most sincere thank you to Lynne Brown for her dedication and hard work.