7/31/2023
NYC Summer Streets Returns
Explore Manhattan Car-Free from Greenwich Village at NYC Summer Streets! Join the adventure Saturdays from August 5th to August 19th.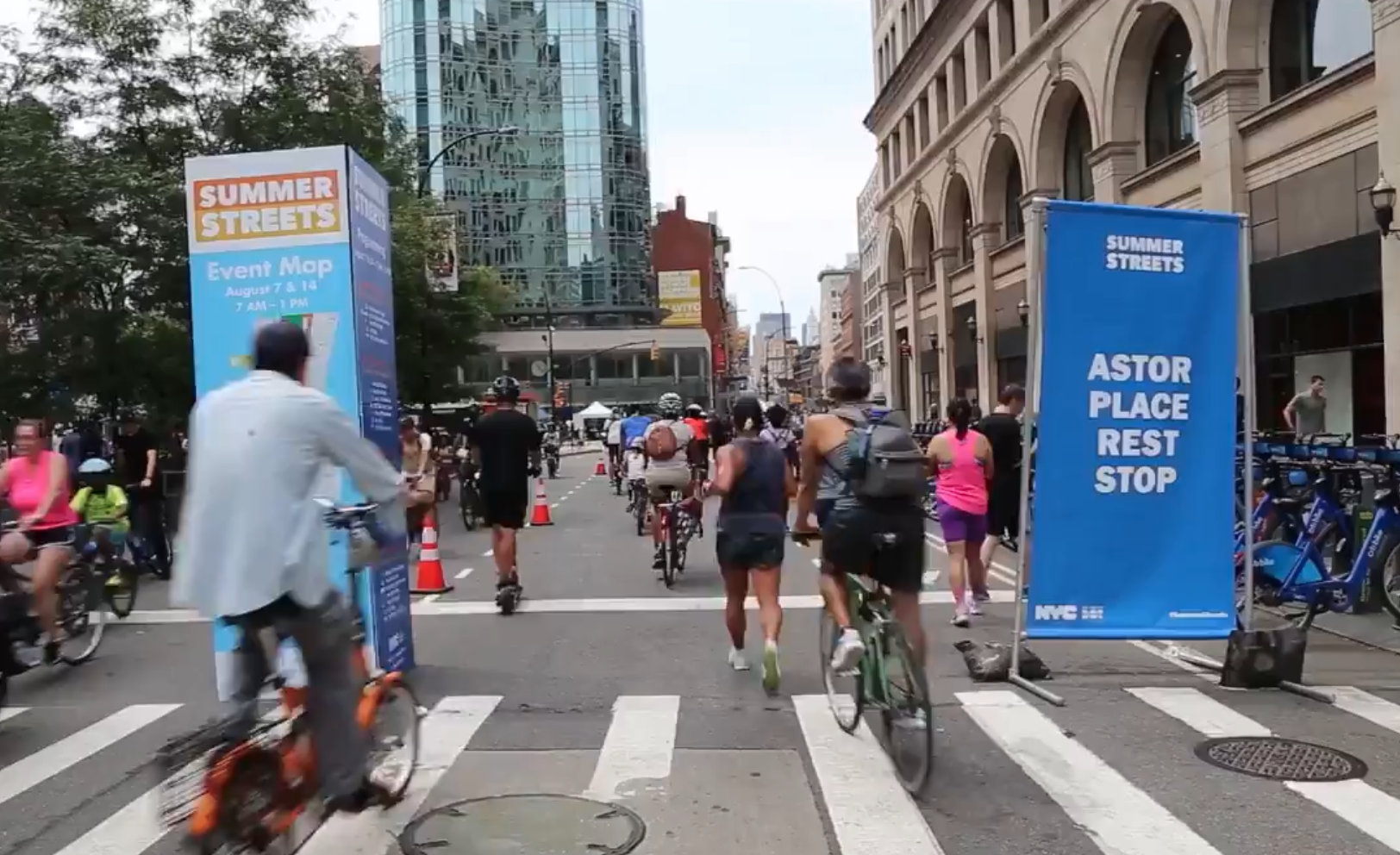 Explore Miles of Manhattan Car-Free at NYC Summer Streets!
Calling all urban adventurers! On select Saturdays between 7 am and 1 pm, you have the unique opportunity to explore miles of Manhattan without the hassle of cars during NYC Summer Streets.
Discover the Car-Free Experience: From the heart of Greenwich Village, embark on a journey that stretches from the Brooklyn Bridge to West 125 Street. Lafayette Street and Park Avenue will be transformed into a pedestrian paradise where you can walk, bike, and play, immersing yourself in our city's vibrancy.
Astor Place Rest Stop: Don't forget to take a breather at the Astor Place rest stop, where an exciting array of activities awaits! Astor Place will be bustling with fitness sessions, cultural performances, arts and crafts, and more. It's the perfect spot to soak up the community spirit and connect with fellow adventurers.
Stay Refreshed at the Public Theatre: The Public Theatre provides water and restroom access during Summer Streets in their historic building.
Promoting Health and Sustainability: NYC Summer Streets encourages New Yorkers to embrace sustainable forms of transportation. Leave the car behind, and revel in the joy of exploring the city on foot or by bike, promoting a healthier and eco-friendly lifestyle.
Dates: August 5th, August 12th, and August 19th Time: 7 am – 1 pm
Location: From Brooklyn Bridge to West 125 Street