11/3/2021
NYC COVID-19 Vaccine and Other Resources
The Village Alliance is here to keep you updated on NYC's plans moving forward to battle COVID-19.
As New York City continues to respond to COVID-19, we at the Village Alliance want to keep you updated with all the information on critical resources and city updates.  
If you are in need of COVID-19 testing, simply text "COVID TEST" to 855-48 or visit the NYC COVID-19 Citywide Information Portal for a testing location near you. Please note that NOT all testing sites listed are affiliated with the NYC Test & Trace Corps, and some may charge for testing.  

New York State announced new COVID-19 testing sites that are now open as a part of the New York Forward Rapid Test Program.  To get rapid tested in our neighborhood, visit the CVS Pharmacy at 475 6th Avenue.
COVID-19 Vaccine Eligibility
The different phases of the COVID-19 vaccine distribution are determined by New York State and are subject to change. As more doses become available, additional groups of New Yorkers will be eligible to receive the vaccine. New York City is committed to ensuring that access to the vaccine is fair and equitable. Visit NYC Health for the latest updates on Vaccine Eligibility.
COVID-19 Vaccine Distribution Data  
The City's Vaccine Command Center is closely monitoring how many vaccine doses have been:
Reserved by the federal government for NYC  
Delivered to NYC  
Given to people in NYC  
Visit NYC Health to learn more about the total number of doses administer and delivered each day.
NYC COVID-19  City Wide Information Portal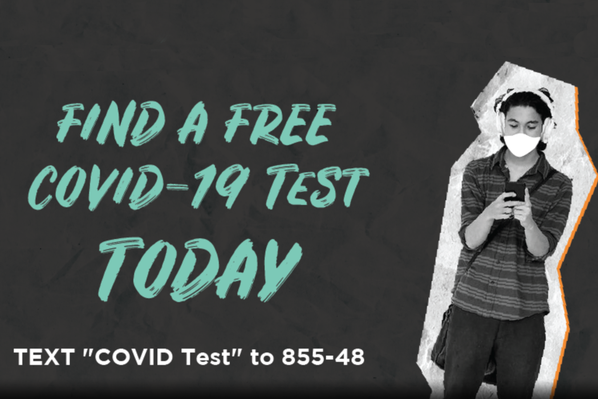 The data reflects the most recent information collected about people who have tested positive for COVID-19 in NYC.
The website even shows the daily number of cases, hospitalizations and deaths over the past three months citywide and for each borough. The website is updated daily and can now get a summary of all COVID-19 data by neighborhood or ZIP code.
COVID-19 Community Conversations
The NYC Department of Health and Mental Hygiene is providing a free 60-minute virtual presentation entitled COVID-19 Community Conversations: Mental Health, Equity & Resilience. The COVID-19 Community Conversation presentation covers topics including grief, trauma, coping, resilience and mental health tips. Click here to register for an upcoming presentation!
Beginning Friday, February 12, restaurants and bars may reopen indoor dining at 25% capacity. Restaurants and bars are required to close indoor and outdoor dining from 10 PM to 5 AM daily. Takeout and delivery are still allowed after 10 PM, except for alcoholic beverages. Learn more about NY State guidance for reopening indoor dining.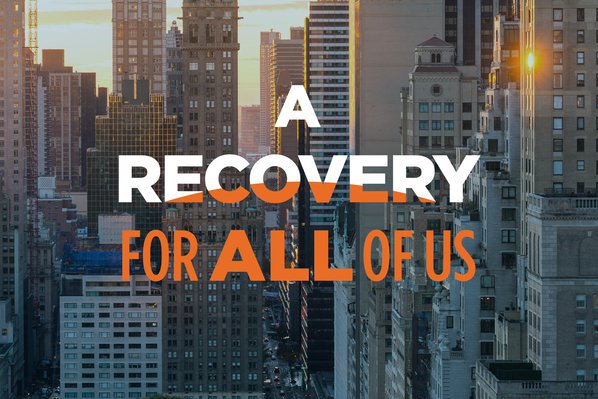 For working families across New York City, the comeback cannot wait for next year! Mayor Bill de Blasio is responding to this urgent crisis by unveiling RecoveryForAll.nyc.gov during this year's State of the City, prioritizing:   
Vaccinate to Jumpstart the recovery  
Bend Government to Fight Inequality 
Build a New Economy  
Close the Achievement Gap  
Community Power in Neighborhood Policing  
Fight the Climate Crisis   
NYC Health Post-COVID Clinics
Post-COVID care clinics bring together multidisciplinary teams (including pulmonology, cardiology, rehabilitation, neurology and mental health) to provide a comprehensive treatment approach. Click here to find out more information.
As part of the largest municipal health care system in the world, NYC Health + Hospitals' public hospitals and neighborhood health centers offer a wide variety of excellent mental health services to foster recovery from mental illness of all kinds. They help patients rediscover their strengths and abilities, as well as overcoming the stigma of mental illness. Click to learn more.
Call 1-888-NYC-WELL  
If you are thinking about suicide, or know someone who is, counselors are available to listen to and support you 24/7.  

Contact NYC Well by calling 888-NYC-WELL (888-692-9355), texting "WELL" to 65173 or chatting at nyc.gov/nycwell.  

If you or someone you know is at immediate risk of hurting themselves, or in immediate danger because of a health condition or other situation, call 911.   

National Suicide Prevention Lifeline: 800-273-8255 
Hours: Available 24 hours Languages: English, Spanish.    
Domestic Violence Support:  
NYC 24-Hour Domestic Violence Hotline: 1-800-621-HOPE  
Under the Coronavirus Response and Relief Supplemental Appropriations Act of 2021, eligible individuals and families will receive a second round of Economic Impact Payments (stimulus payments) by direct deposit or mail.
The second payments are up to $600 for single filers and $1,200 for married couples filing jointly plus an additional $600 for each dependent child under age 17. No action is required by most eligible recipients.
You can check your stimulus payment status via IRS at irs.gov/eip. If you did not receive a first or second stimulus payment and think you may be eligible, or did not receive the full payment amount, you may be eligible to obtain a stimulus payment by claiming the Recovery Rebate Credit when you file your 2020 federal tax return. You can learn about NYC Free Tax Prep services to file your taxes and receive a stimulus payment(s) for free.