8/9/2023
MTA Announces Weekend Subway Service Upgrades at Astor Place
Astor Place subway riders will enjoy reduced wait times on weekends with service enhancements starting August 12th.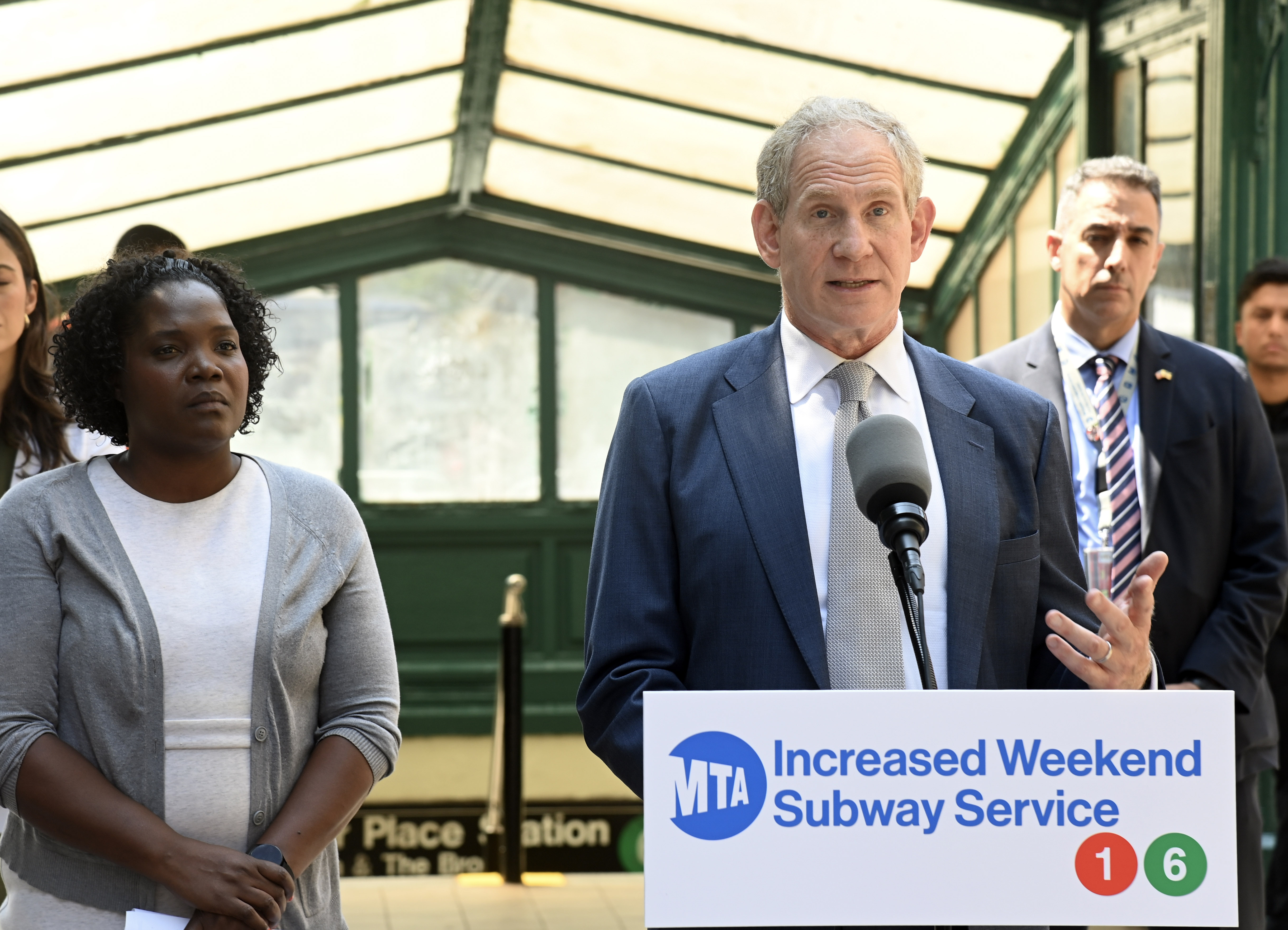 Weekend Subway Service Upgrades Heading to Astor Place's 6 Train Line
On Wednesday, August 9th, MTA CEO Janno Lieber announced enhanced weekend service for both the 6 and 1 train lines. Starting Saturday, August 12, Astor Place transit riders can expect shorter wait times, a welcome change made possible through a $35 million allocation from the latest New York State budget. Assemblymember Deborah Glick and Councilmember Carlina Rivera stood alongside MTA officials during the announcement.
The event unfolded in front of the iconic green subway entrance at Astor Place Plaza, a location steeped in history. Opening its doors in 1904, the station has since grown into the economic heart of the neighborhood over the past 120 years. This ornate entrance, a nod to the original IRT subway aesthetics, has evolved into an emblematic landmark cherished by the local community.
As Greenwich Village continues its path toward recovery from the aftermath of the COVID-19 pandemic, the Village Alliance welcomes these service enhancements. The service improvements come at a critical time for the neighborhood. Come September, Cooper Union and NYU, two of the neighborhood's prominent institutions, will welcome thousands of new students for the academic year. Moreover, the long-anticipated opening of Manhattan's only Wegman's supermarket on Astor Place, scheduled for a mid-October, adds to the increased need of more weekend service.