4/1/2022
Maintaining Quality of Life In Greenwich Village
With the help of the Village Alliance, NCO programs, and more Greenwich Village remains a safe and healthy place to live.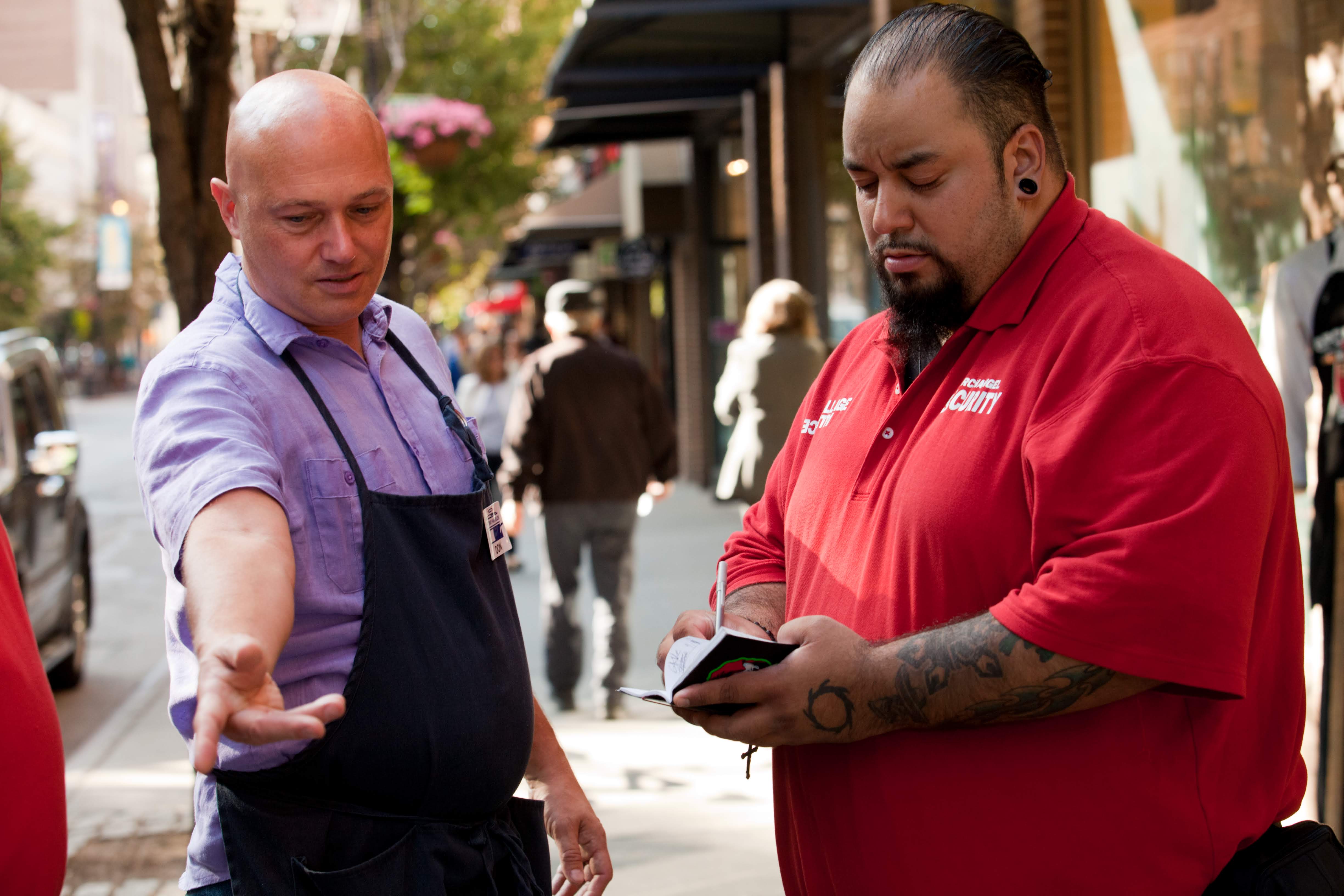 Stay up to date about everything health & safety in Greenwich Village with our spring blog about what we and other organizations do to maintain a high quality of life in our neighborhood. Keep reading to learn what you can do to keep our neighborhood safe and healthy.
The Village Alliance Is Here To Help
The Village Alliance has been a leading advocate for the Greenwich Village community for nearly thirty years. As a Business Improvement District, the Alliance works with area residents, businesses, cultural and academic institutions to ensure the district continues to grow and succeed. Our mission is to create a cleaner, greener, attractive and more enjoyable Greenwich Village neighborhood for all people.
We believe that neighborhoods are vital when they are open, diverse and inclusive. We make our neighborhood cleaner through supplemental sanitation services and graffiti removal; we make it greener and more attractive through landscaping, streetscape enhancements and public art; we make it more vibrant and enjoyable for all people through community events, business marketing and promotions; we make it a safe space for everyone through public safety and hospitality services.
Neighborhood Policing Program
The cornerstone of today's NYPD is Neighborhood Policing, a comprehensive crime-fighting strategy built on improved communication and collaboration between local police officers and community residents.

Neighborhood Policing greatly increases connectivity and engagement with the community without diminishing, and, in fact, improving the NYPD's crime-fighting capabilities.

There are two NYPD NCO officers (Neighborhood Coordination Officer) assigned to each of the four sectors in the 6th Precinct. The NCO program works best for chronic issues, as an immediate response is not always possible.
Very important to ALWAYS call/email/text a 311 complaint, otherwise it will not be registered in the NYPD system. Call 911 for emergencies, illegal activities or criminal behavior. Follow-up by sending the NCOs an email (with photos and complaint number when possible).

For a homeless individual, contact the Dept of Homeless Services through 311.
NYC 311 gives access to non-emergency City services and info about City government programs. If you see any non-emergency conditions in Greenwich Village; such as illegal dumping, darkened streetlights, perennial criminal activity or rules violations, or persons in need of non-urgent assistance, please continue to report it to 311. Together we can stay ahead of quality of life issues in our neighborhood.

People can access 311 over the phone, at nyc.gov/311, using Facebook or Twitter, by sending a text message to 311-NYC or through a 311 smartphone app for iPhone and Android.

New Yorkers who see individuals they believe to be homeless and in need should contact 311 and request outreach assistance. Below is what occurs if you lend a hand and do so:
1. Individual calls 311 and a Service Request (SR) is created.
2. SR is evaluated and assigned to a contracted service provider (i.e. Goddard Riverside) or a partner Agency, (i.e. NYPD) as needed. 
3. If assigned to a service provider, outreach team is dispatched within an hour of receiving the request.  
4. Service provider outreach teams attempt to locate that individual and if found directly engage the individual, assess for safety and encourage them to accept services and transition off the streets. 
Thanks to our Clean Teams, Greenwich Village stays graffiti free, and the streets stay clean. Whenever it snows they are there right away to clear a path and keep the neighborhood from being snowed in. When graffiti appears or a block needs to be cleaned, our Clean Teams restore the neighborhood back into cleanliness and ensure the high quality of life we currently have.
Last but not least, the district's community board is key to keeping Greenwich Village running and is here to make sure that we remain one of the best neighborhoods in NYC.

Community Board 2 is one of the first community boards to be established in the early 1960's. There are 12 Community Boards in Manhattan and 59 across New York City that are charged with representing community interest on crucial issues of development and planning, land use, zoning and City service delivery, such as sanitation and street maintenance, as well as coordination with social services and public education facilities.

Our district's boundaries are the south side of 14th Street, the north side of Canal Street, the Hudson River and the west side of the Bowery/4th Avenue. We encompass the neighborhoods of Greenwich Village, Little Italy, SoHo, NoHo, Hudson Square, Chinatown, and the Gansevoort Market. The district is defined by its history of political activism, its unique architectural landscapes, active artistic community, and by the cultural and ethnic diversity of its populations.