12/19/2022
Jim Power Celebration & Ribbon Cutting
As a pillar of artistic inspiration in the community, City Lore honored artist Jim Powers with a dedicated sign.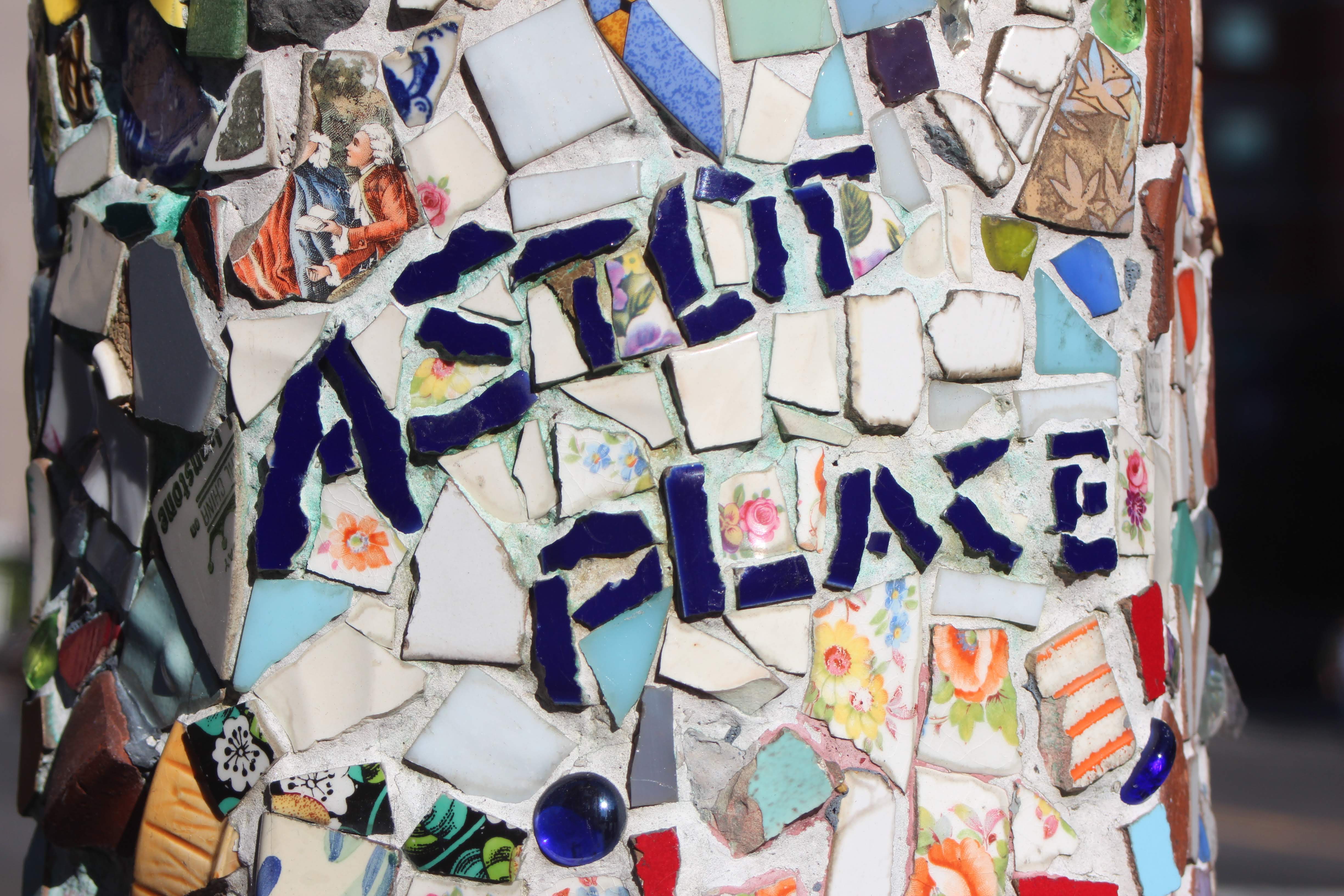 Jim Power's restored mosaics around Astor Place earned the artist prime recognition from City Lore's Rise Up! The Art of Activism on the Lower East Side. Rise Up! is an oral history-based place-marking project honoring sites of cultural and arts activism. 
Power's works were restored during the 2016 renovation of Astor Place Plaza with funds from the Village Alliance and Council member Mendez's office. Additional funds were raised via crowdsourcing by the Village Alliance.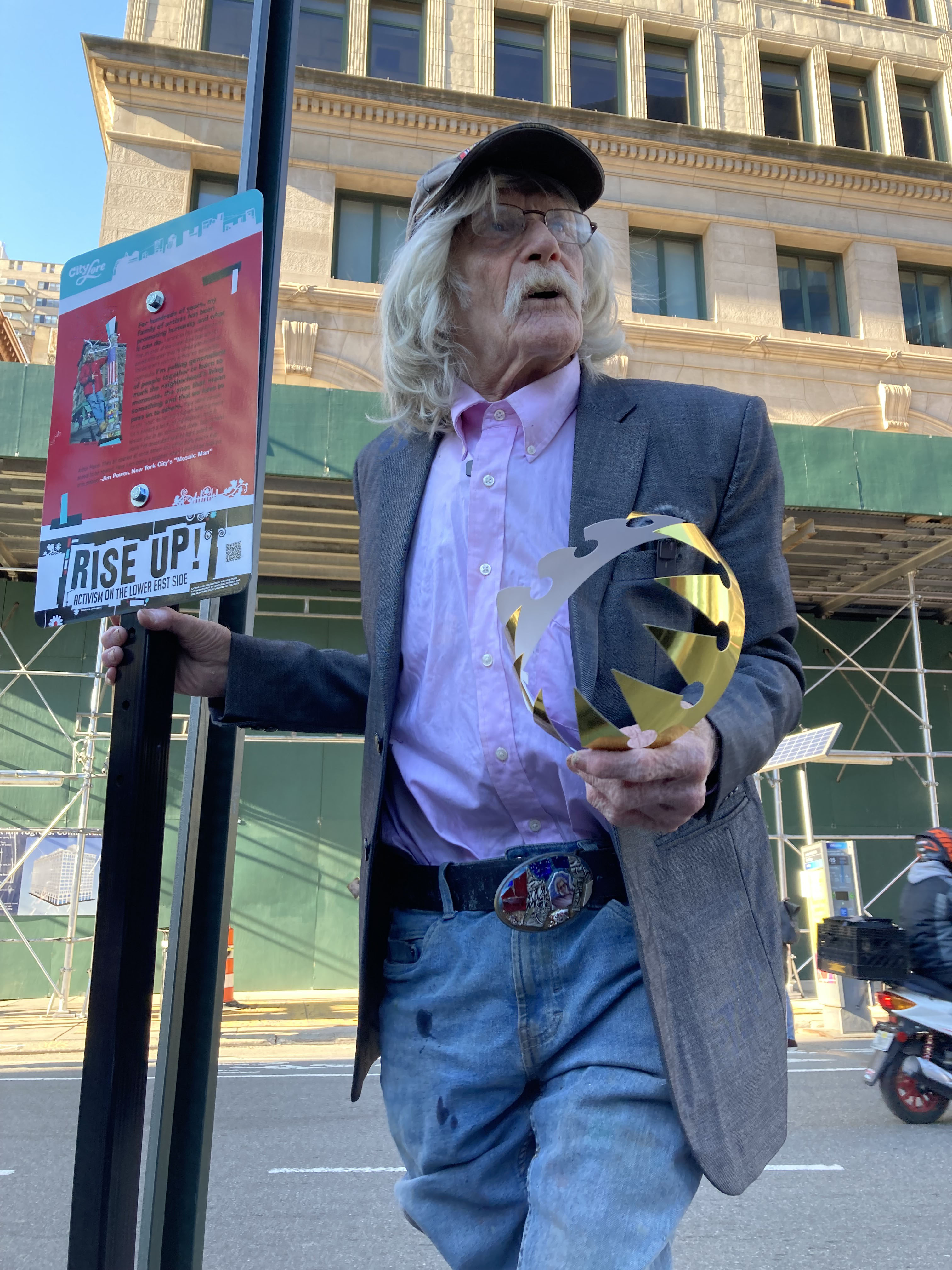 Jim Power is know as New York's "Mosaic Man." For over 20 years he has been beautifying the City with distinctive, artful mosaics. His work incorporates NYC history into mosaic form resulting in timeless pieces that make our neighborhood extra special.
Places connect us to the past, host community and cultural traditions, and keep local environments distinctive. During the 2016 renovation of Astor Place, extra care was taken to not only preserve but restore Jim's artwork and keep his mosaics in public places.
Jim's sign was unveiled in Astor Place, near one of his most popular lamp posts. The Village Alliance is determined to honor these locations and keep our local history alive by continuing to preserve artistic works within our district.