6/23/2023
Funzi's Pizza now open on St. Marks
Experience culinary nostalgia at Funzi's Pizzeria on Saint Marks, where talented chefs celebrate the vibrant past of the East Village.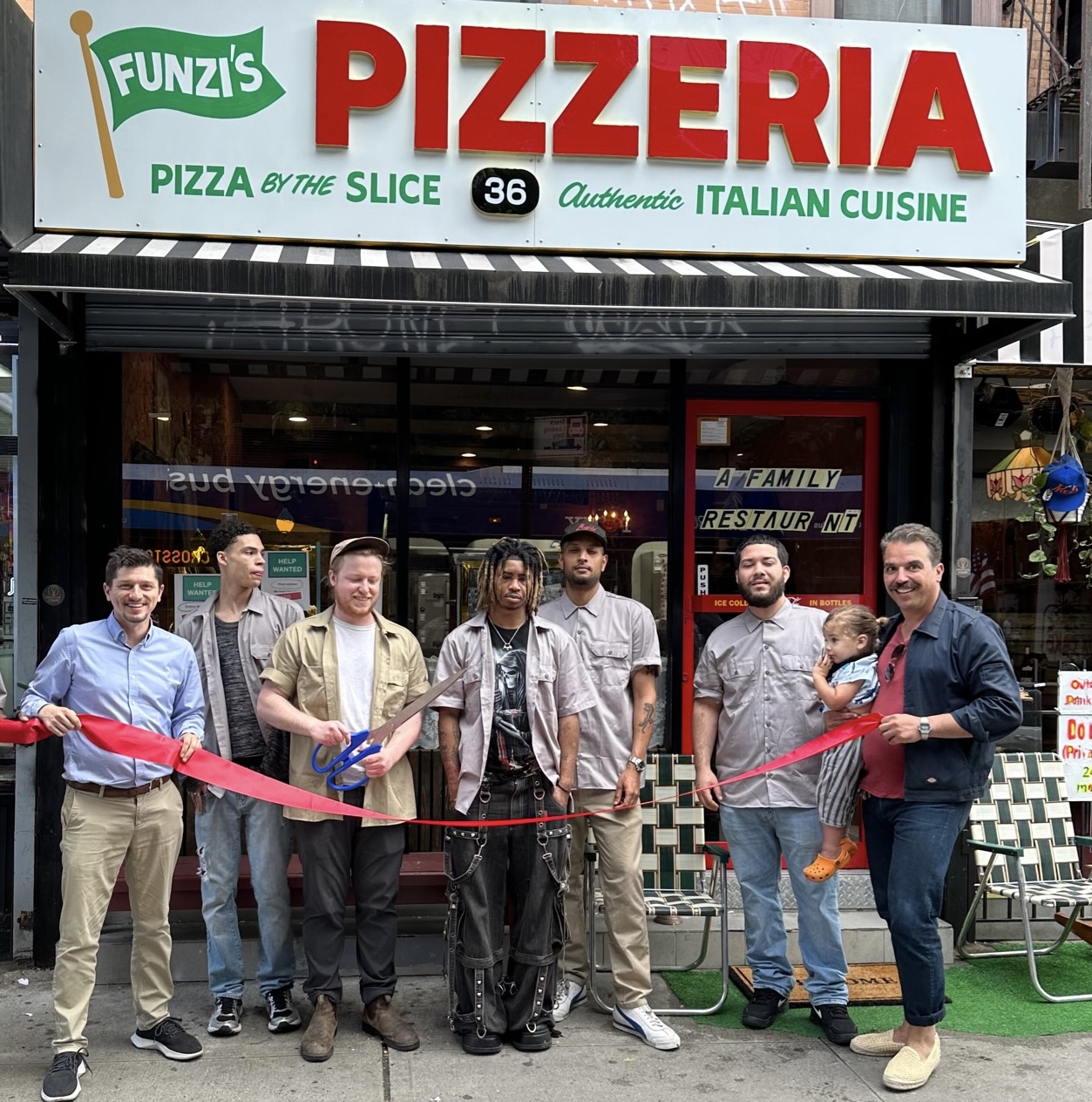 Step back in time at Funzi's
Funzi's Pizzeria recently opened its doors at 36 St. Mark's Place, just off 2nd Avenue. Boasting an exceptional team of chefs led by the skilled James Jaworski, who has garnered experience at renowned NYC pizza spots like Pasquale Jones, L'Industrie, and Baby Lucs. Joining Jaworski are chefs Aminu and Alberto, who have reunited with their former colleague to bring their expertise to Funzi's after their time at Cucina Alba.
Drawing inspiration from the vibrant East Village scene of the 70s and 80s, Funzi's Pizzeria embodies the spirit of the era – a concept developed by Kevin Cox who led the project to create the new restaurant. Named after Kevin's youngest son, Funzi's captures the essence of the neighborhood through its design, which reflects Kevin's love for everything that shaped the area's unique character. With furniture and decor sourced from his grandmother's house to St. Marks TV, artists, thrifting, and inside jokes, Funzi's pays meticulous attention to detail. This is evident in the captivating hand-painted signage by artist Joe Lotto and the exquisite custom woodwork, stucco, and marble crafted by Giovanni Martini.
Kevin has also carefully curated a front-of-house team consisting of young artists, whose paths crossed with his on Funzi's patio. Interestingly enough, they met just a few days after these individuals made headlines by crashing the MET Gala. With their collective talent and passion, this ragtag team adds an extra flair to the dining experience at Funzi's on Saint Marks.
Stop by and pick up a slice!