EVENT
Taste of Greenwich House 2022
Date: May 23rd at 6pm
Location: Greenwich House

Join Greenwich Village on May 23 for the 20th Annual Taste of Greenwich House event. Local restaurants will showcase their offerings, wine and beer will be served, and items handmade at our own Greenwich House Pottery and gifts from local businesses will be available for raffle.

Proceeds from the event benefit Greenwich House, supporting their work in arts and education, older adult services, behavioral and mental health, and workforce development.

In the interest of keeping our community safe, this year's event will be slightly scaled down, and tickets are limited. Buy your tickets today!

Learn more here.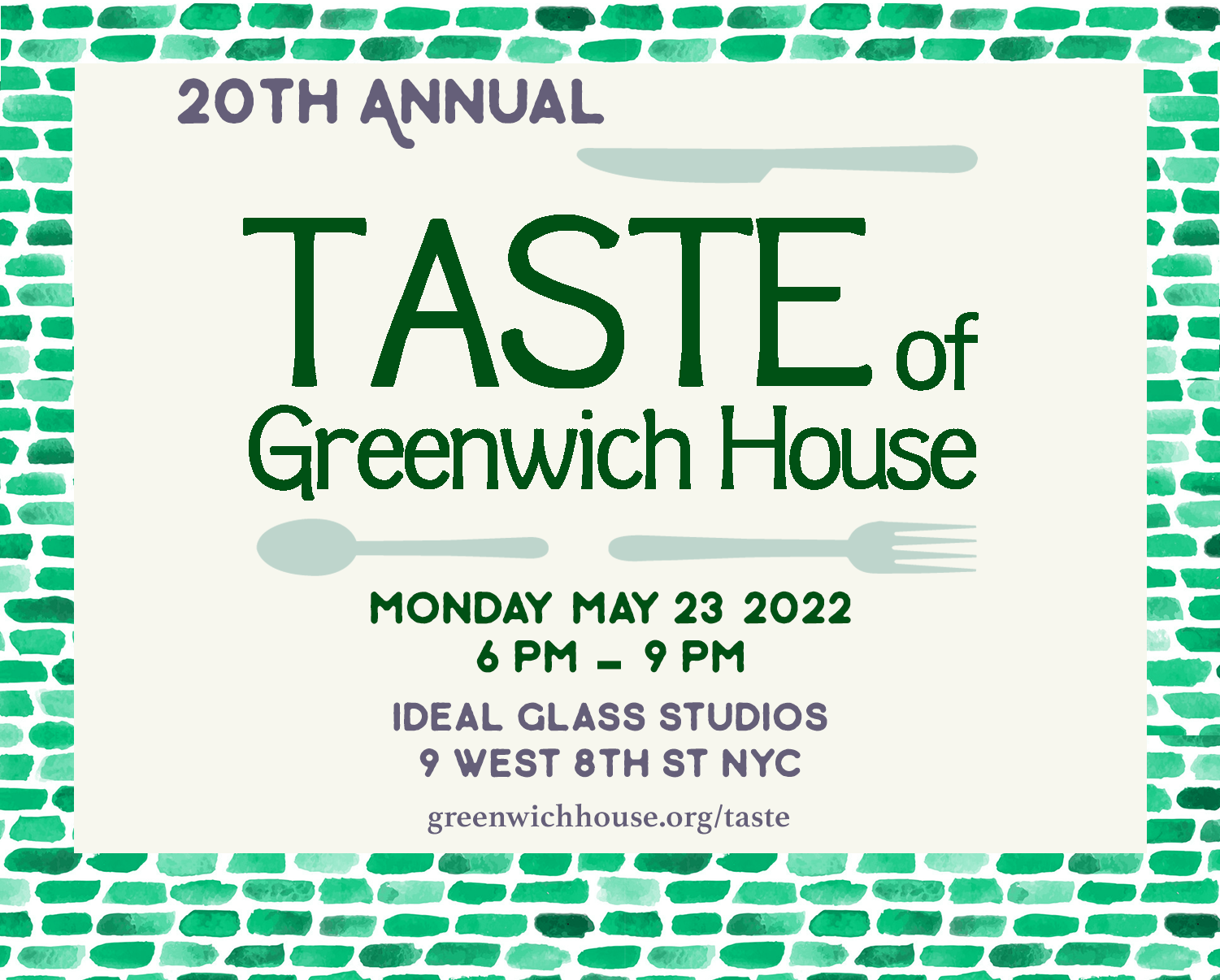 Location, Location, Location