EVENT
Little Amal in Washington Square Park
Date: September 28th

Location: Washington Square Park

Little Amal is a 10-year-old refugee from war-torn Syria. She is also a 12-foot puppet who has traveled 5,000 miles across Turkey and Europe to the UK in search of her mother. On her journey, she's been welcomed by almost a million adults and children. Now, she comes to New York City in search of her Uncle Samir.

Little Amal starts at 7:00pm, stopping by areas in Greenwich Village, including Astor Place and West 9th Street. The group will arrive at Washington Square Park around 7:30. Be sure to stop by and spread kindness!

Learn more here.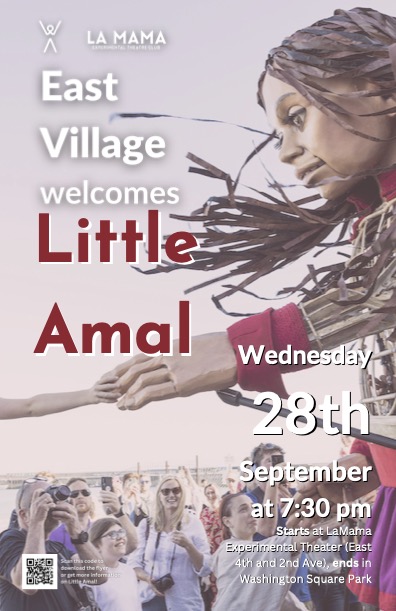 Location, Location, Location