EVENT
Kids Bulb Planting
Location: Washington Square Park
Date: November 20th, 12:30pm to 1pm
Join us at the Large Playground in Washington Square Park to plant bulbs! On Saturday, November 20th from 12:30-1:30pm slip on a pair of gloves and lend a hand at our fall planting day. Together we'll beautify the Large Playground and Washington Square Park.
Space is limited, and registration is required to participate. To facilitate, start times will be staggered. If you are unsure of your shift time, please refer to your ticket. Planting lasts for 20 minutes per shift. All tools will be provided and properly sanitized. Close toed shoes are required, and we recommend bringing water.
The recommended age to participate is 3-12. All children volunteers under the age of 18 must provide a liability waiver signed by a parent or guardian at check in. We ask that the parent or guardian stays nearby while the children are planting.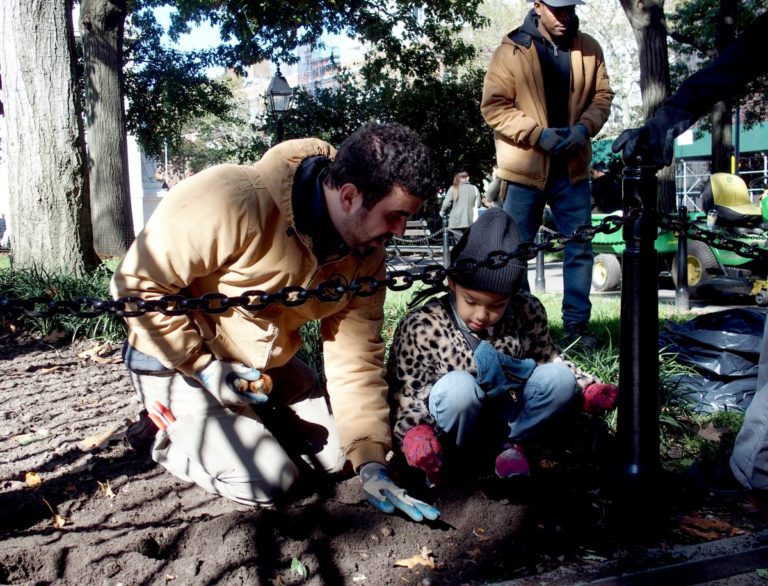 Location, Location, Location