EVENT
Emo Nite at Webster Hall Presented by Emo Nite LA
Date: March 25th at 11pm
Location: Webster Hall

As emo reenters popular culture with a blend of adoring nostalgia and optimistic forward- thinking, Emo Nite remains an authentic space to celebrate diversity, experience passionate catharsis, and champion authentic expression. Emo Nite isn't a band or a DJ crew. It's an idea, one as simple as the urge to throw a party for a beloved style of music. Often imitated but never truly duplicated, Emo Nite's founders and supporters are fond of saying, "If you don't see the grave, it ain't our rave."

Learn more here.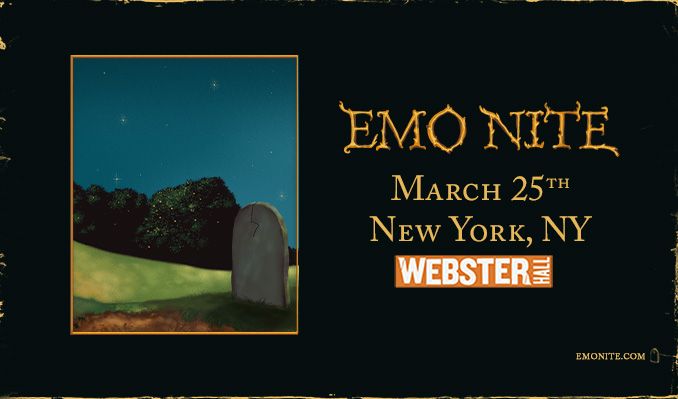 Location, Location, Location