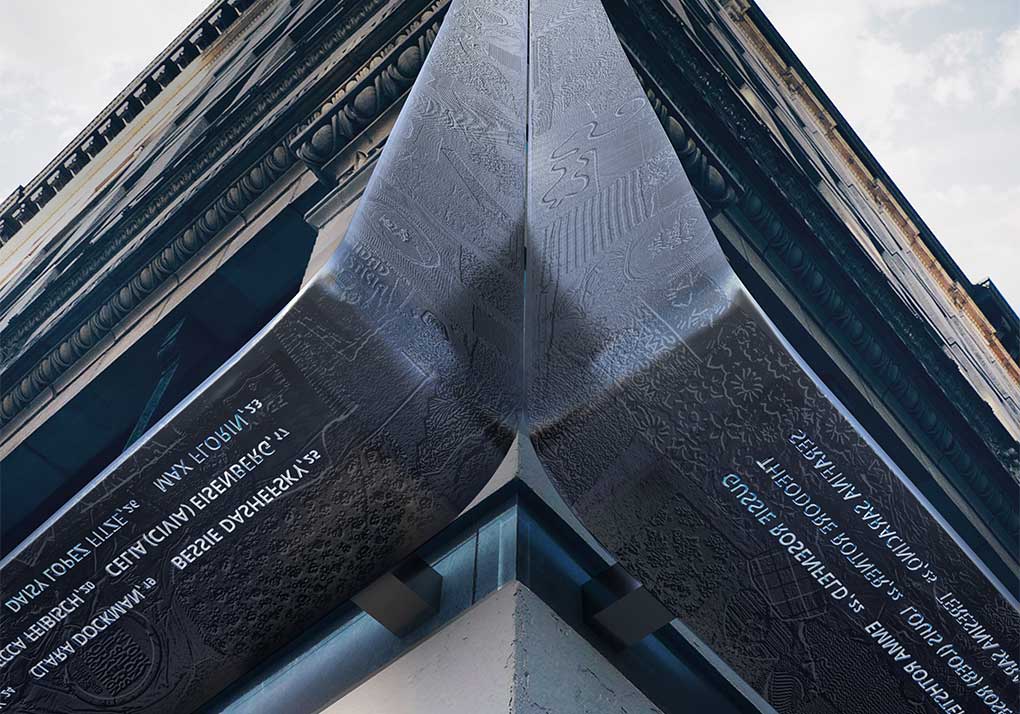 Village History: New Memorial to the Triangle Shirtwaist Factory Victims
Most American high schoolers learned about the Triangle Shirtwaist Factory fire and its impact on American labor history. On March 25, 1911, a fire broke out at the Triangle Shirtwaist Factory, on the corner of Greene Street and Washington Place. Without workplace safety norms, building management had locked the stairwells and doors of the building to prevent theft and unauthorized breaks. Hundreds of garment workers were trapped, and 146 lost their lives in the most deadly industrial disaster in New York City history.
A new memorial pays tribute to the victims, mostly immigrant women and girls, who were killed in the clothing factory fire. The memorial, designed by Richard Joon Yoo and Uri Wegman, features a colossal steel band bearing the names of the 146 victims and a mirrored surface unveils firsthand accounts from eyewitnesses of the fire.
After years of unwavering commitment and hard work, the Remember the Triangle Fire Coalition unveiled the new memorial this Wednesday, affixed to the NYU building where the fire took place over 100 years ago. According to the Coalition: "The Triangle Fire Memorial tells the story of the fire in the languages spoken by the victims: English, Yiddish and Italian. It will also be one of the only memorials in America dedicated to workers."