10/1/2022
Alison Saar's 'To Sit A While' In Astor Place
Take a seat alongside Lorraine Hansberry in this new art installation from Alison Saar.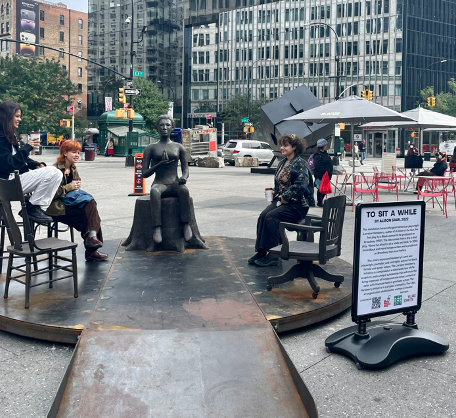 Lorraine Hansberry's A RAISIN IN THE SUN comes to Astor Place this fall in Hansberry's Public Theater debut. Directed by Tony Award nominee Robert O'Hara, this fresh look at a classic proves to be as provocative and powerful today as it was in 1959. To commemorate this exciting new production, visitors of Astor Place are now able to take part in the art installation "To Sit A While" until October 21st.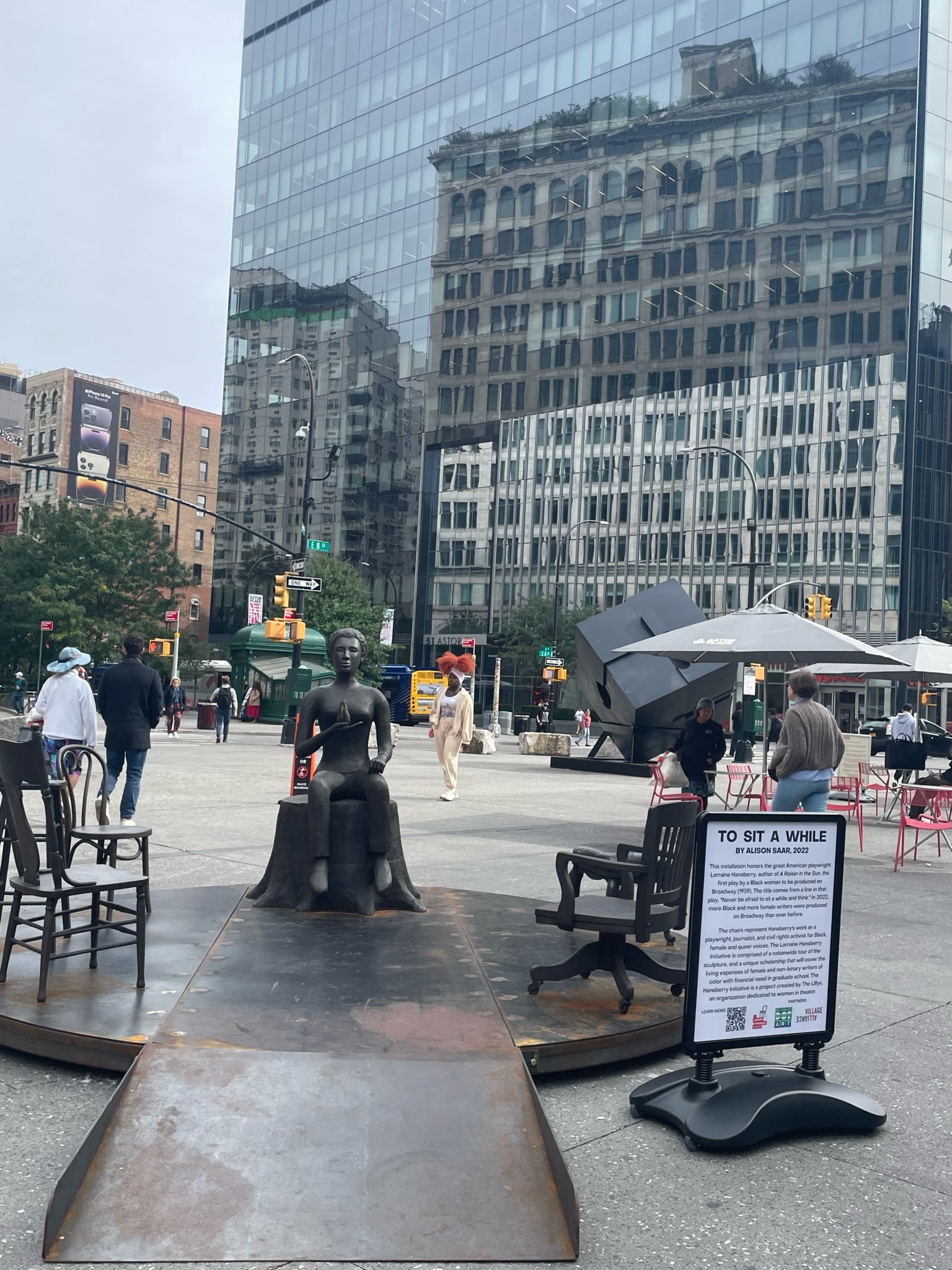 Alison Saar's work, entitled To Sit A While, features the figure of Hansberry surrounded by five bronze chairs, each representing a different aspect of her life and work. The life-size chairs are an invitation to the public to do just that: to sit with her and think. Already community members have begun to have moments with Hansberry, sitting alongside her for a while.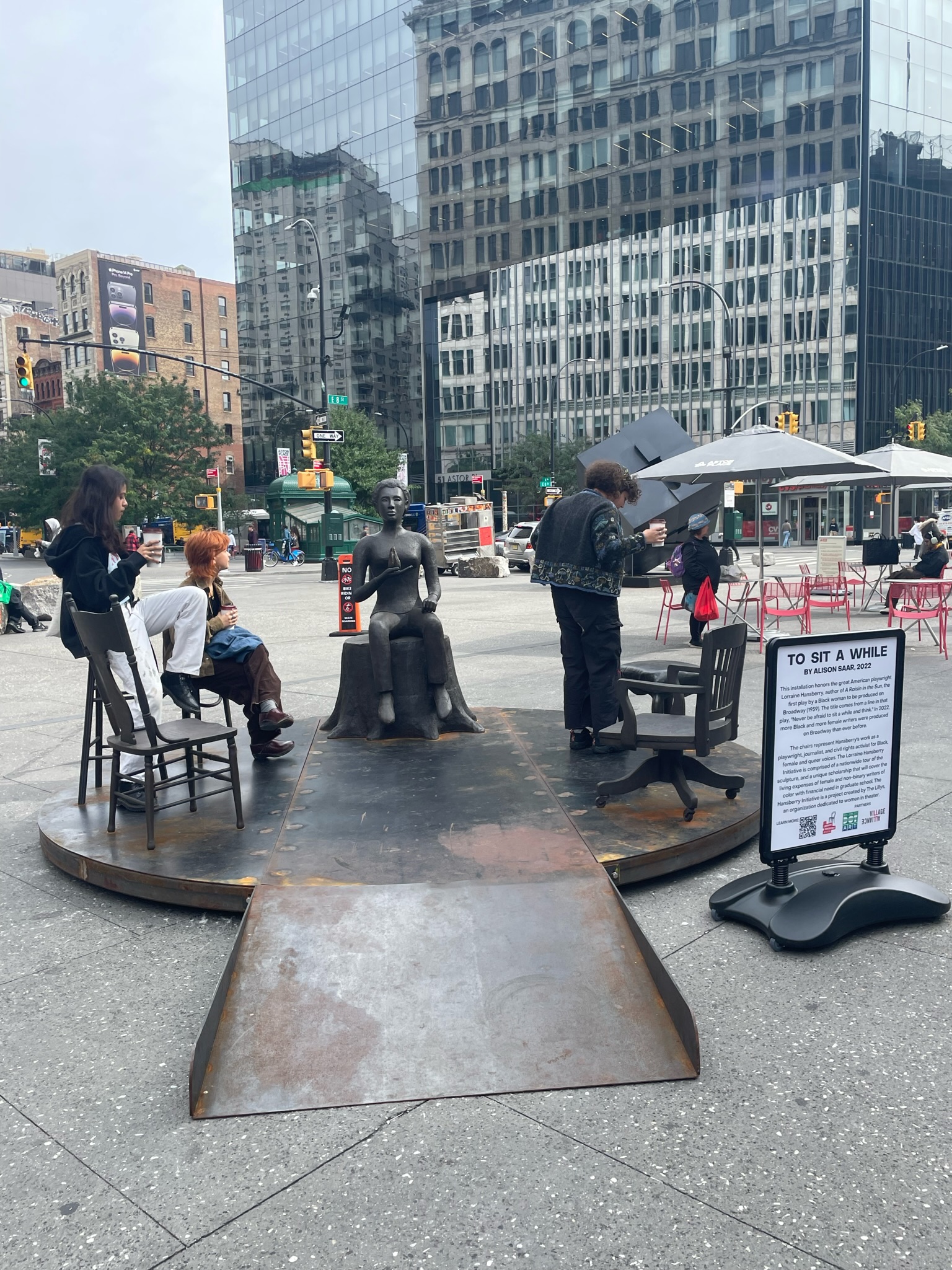 In addition to the NYC installations, a national tour coordinated by The Lillys, is scheduled for the sculpture and will be augmented by public arts programming. The tour will have initial stops in major cities across the country, such as Chicago, Detroit, Los Angeles, Atlanta, and more, with the intention that additional cities will be added. As the birthplace of Hansberry and setting of A Raisin in the Sun, Chicago will enjoy an enhanced and permanent installation.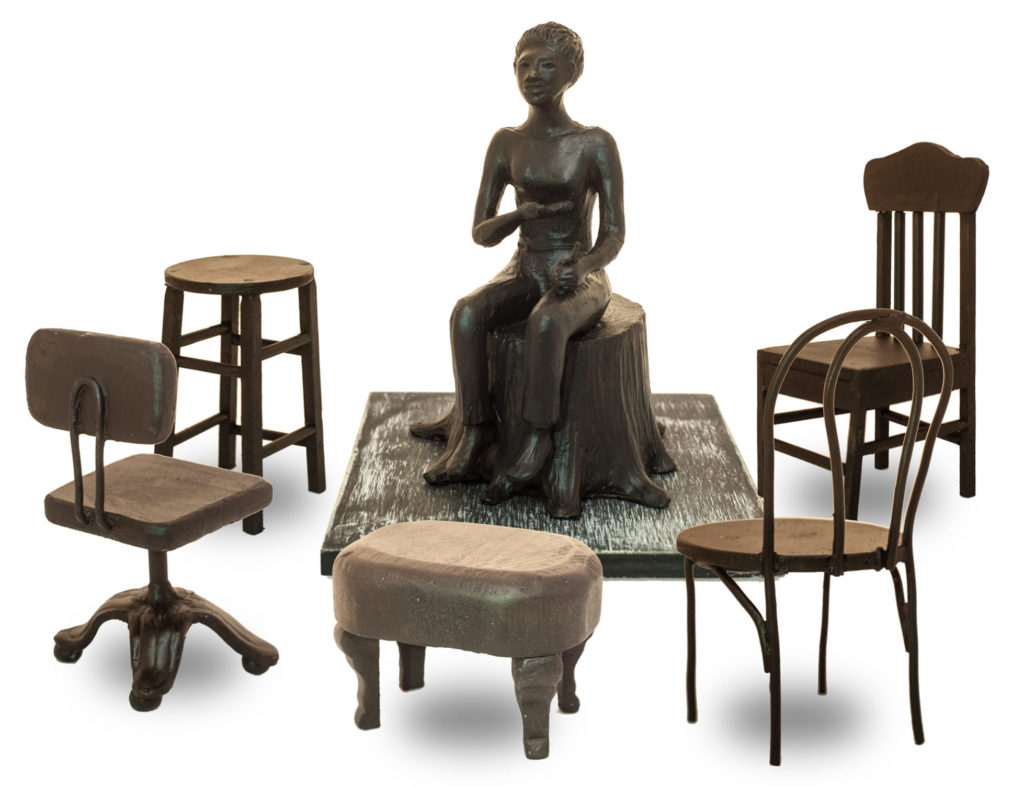 This art piece will be on display from October 1st to October 26th in Astor Place. So stop by, take a seat with Lorraine Hansberry, and sit a while.