7/31/2023
2nd STREET Opens New Greenwich Village Location
Unveiling the latest in sustainable fashion, 2nd STREET's new Greenwich Village location offers a curated selection of premium second-hand pieces with a commitment to reducing clothing waste.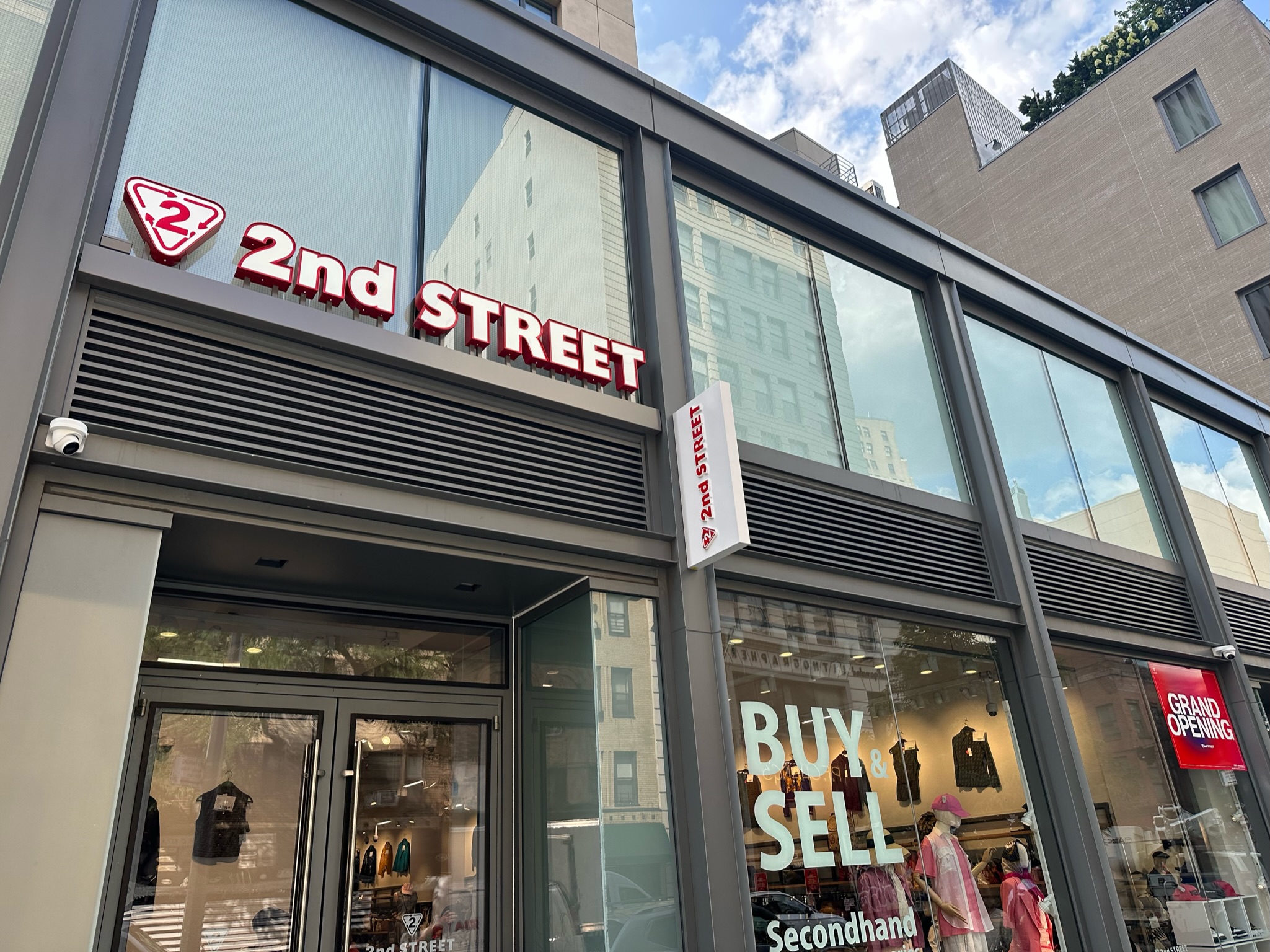 2nd STREET Opens New Greenwich Village Location, Offering Unique Second-Hand Fashion and Sustainable Shopping
New York's fashion scene gets a sustainable boost as 2nd STREET unveils its latest location at 110 University Place in Greenwich Village. Renowned for its premium, one-of-a-kind second-hand pieces, the brand brings a curated selection of streetwear, vintage, Japanese designer, and luxury accessories to the city's style-conscious residents.
With roots dating back to 1996 in Japan, 2nd STREET has become a fashion icon boasting over 700 locations in its home country. In 2018, the brand made its mark in the United States with the opening of its first store on Melrose Avenue in Los Angeles, captivating fashion enthusiasts with its unique offerings.
Beyond its fashionable appeal, 2nd STREET takes a proactive stance in sustainability. With over 15 million tons of clothing ending up in landfills annually in the US, the retailer aims to curb this waste by offering gently-used clothing for sale, reducing the fashion industry's environmental impact.
The Hand2Hand project spearheaded by 2nd STREET ensures that all clothing received in their stores finds purpose, even beyond the sales floor. Unsold items are directed to a partner company that recycles them to clean up oil spills in factories, while other pieces are resold to create job opportunities and provide clothing to those in need.
Step into 2nd STREET's new Greenwich Village location, and explore the vast collection of clothing and accessories. Every purchase you make contributes to a more sustainable fashion landscape.